Design Indaba alum NB Studio designed famous concert hall Philharmonie Luxembourg's new identity by combining generative logo creation and creative coding with a visually striking typographic treatment that vibrates with musical energy. Together with cultural strategist Cecilia Martin, the London-based studio devised a strategy and brand that amplifies 'emotion, experience and the eclecticism of music' to appeal to the next generation of concertgoers.
The new logo takes cues from the Luxembourg Philharmonic's iconic building, which was designed by French architect Christian de Portzamparc and completed in 2005. But it's more than just a nod to the structure: the new design features vertical columns that pulsate in response to music. Together with creative coder Patrik Hübner, NB Studio developed a generative logo animation tool that uses a combination of JavaScript, WebGL and Vue.js to generate audio-reactive wave patterns based on any piece of sound fed into it. The result is a logo that represents the actual music played in the concert hall, placing it right at the heart of the brand.
Over and above the hyper-bespoke logo, NB also considered branding that appeals to a younger audience, which makes up 40% of Philharmonie Luxembourg's programme. Some of the letters in the branding can be replaced by 'a set of fun, bouncy characters' depicted playing instruments that have been named after Italian musical terms.
Following the rebranding of cultural institutions such as the Birmingham Royal Ballet and Vineyard Theatre, NB Studio was invited in 2022 to pitch alongside five other international brands to redesign the identity for the Philharmonie Luxembourg. 'What we love the most about the new identity is that it was built for a 21st-century brand that mainly lives in the digital world,' says Aliki Zachariadis, head of marketing and digital division at the Philharmonie. 'As an institution there to share musical experiences, we couldn't be more pleased to see how NB Studio put music at the core of every design detail and touchpoint they have rebranded. There are no doubts that this new, music-reactive logo will become as iconic as our building.'
Discover the new identity here https://inda.ba/43MP2m2.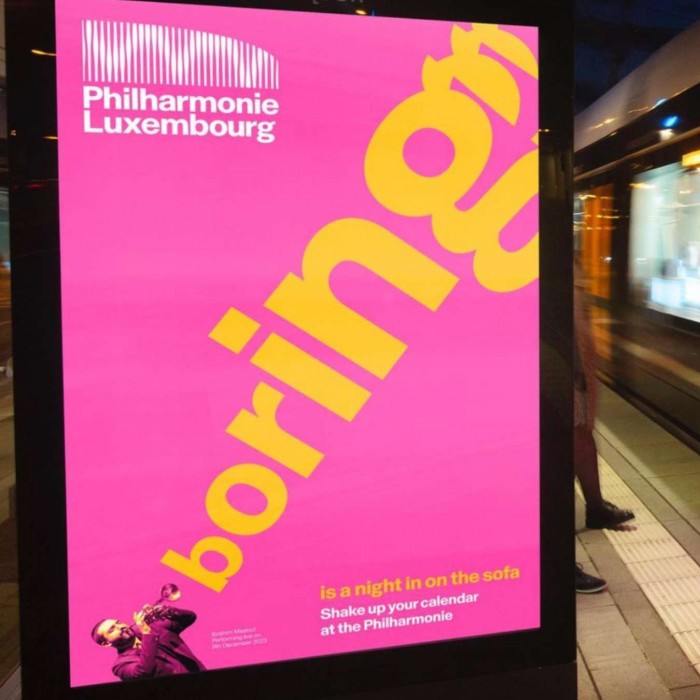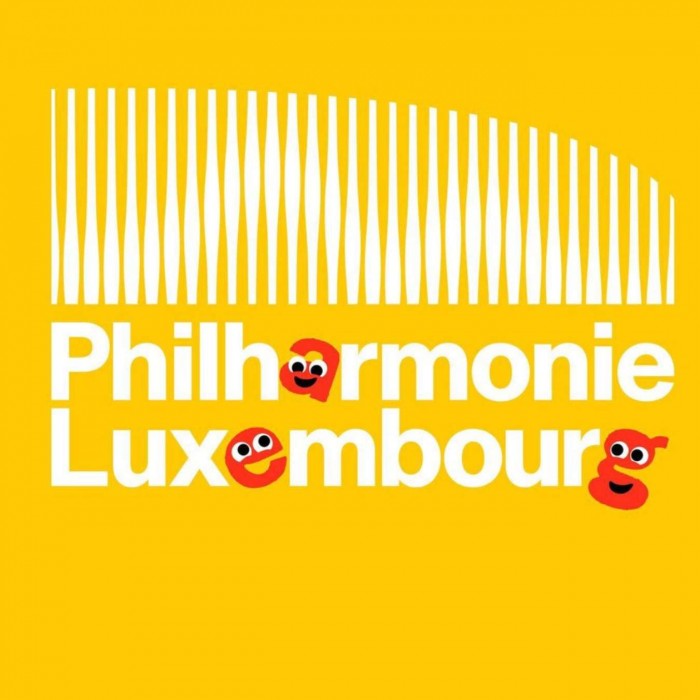 Read more
Photograph: NB Studio.