French industrial designer Mathieu Lehanneur's latest work, Clover is a public furniture and lighting series made up of a solar-powered street lamp, a recharging station and a seating area. The series, which was set up in the streets of Paris during the COP21 climate conference, reveals the designer's understanding of nature and technology, and how the two can have symmetry in a design context.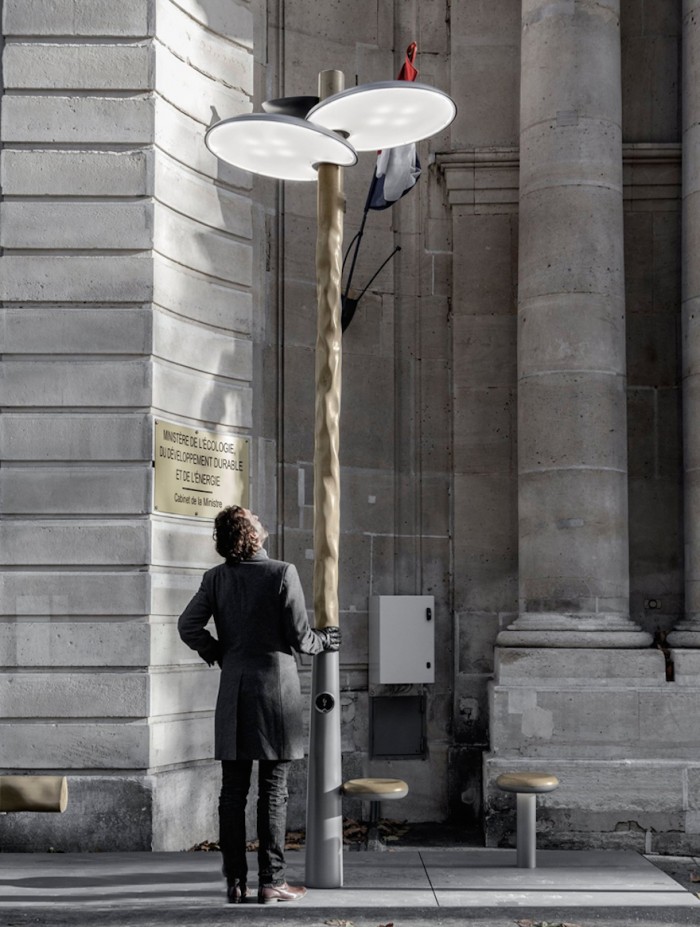 Lehanneur carved the wooden lamp and bench from a wooden mast, using a digital machine that allowed the designer to work with many different wood species from nearby regions. Aluminium domes at the top of the streetlights are comprised of two LED lamps and one solar panel system, which powers the whole design for three hours at a time.
A small hatch created in the base of the pole is a power station, which allows passers-by to recharge their smartphones while relaxing on the accompanying wooden bench that can span 15 metres.