South African photographer Imraan Christian captured a moment in South Africa's history. In 2015, students took the streets outside parliament to protest the government's inaction in the face of the rising cost of tertiary education. One of his photographs would form the foundation of the collaboration between himself and renowned street artist Faith XLVII.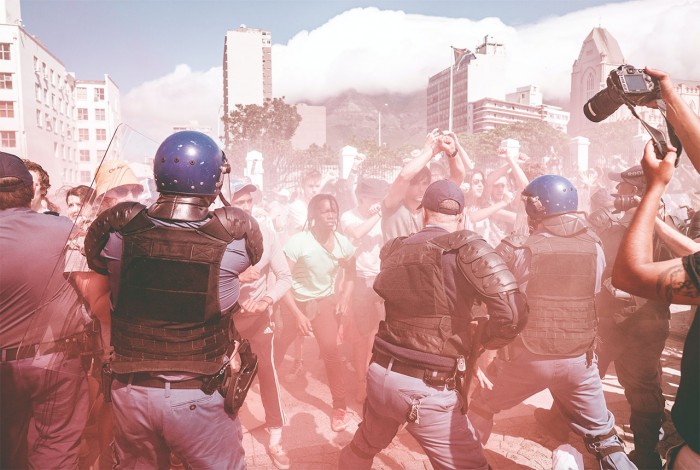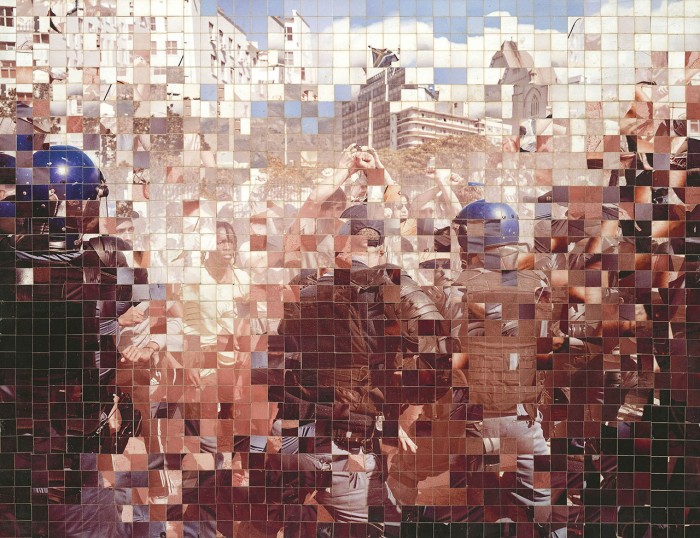 Exhibited in Munich as part of the 2017 Magic Cities exhibition, their collaborative piece deconstructs a pivotal turning point in the 2015 protests – the moment the protest turned violent in response to police brutality.
According to Faith XLVII, the piece calls into question the way South Africans, including the media, consume violence: "Where it is normalised, without a real investigation into the systemic causes."
"By deconstructing the image, the piece observes how specific events become part of the fabric of both personal and collective memory, and become transformed and fragmented over time."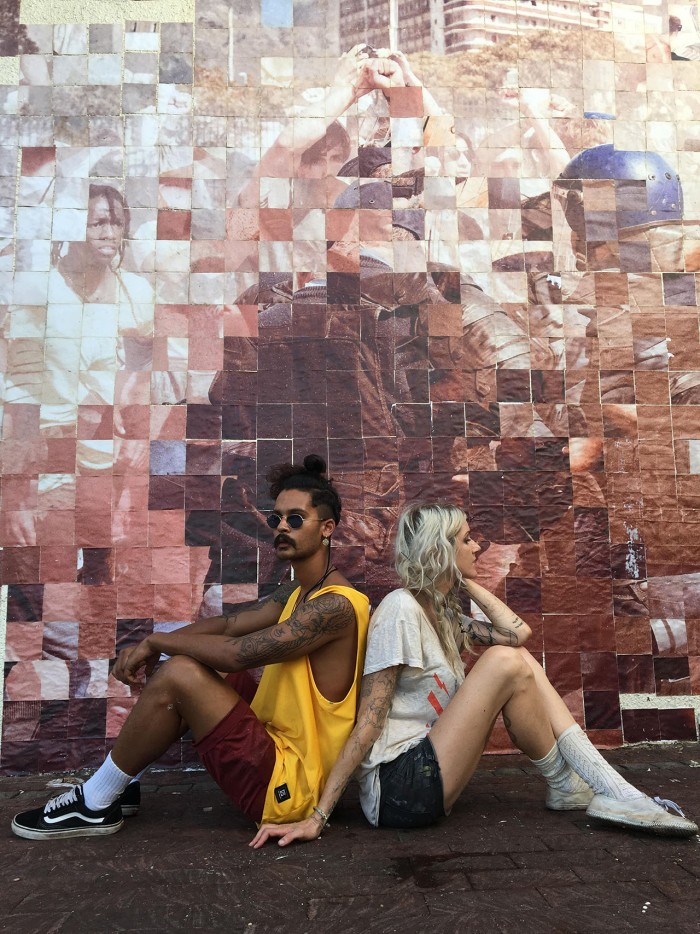 The piece was also installed as a public artwork as part of the Hiervandaan/From Here On/Ndisuka outdoor exhibition by the Stellenbosch Outdoor Sculpture Trust in 2016.
Here's how it was made:
Watch the Talk with Faith XLVII