Since its inception in 2005, the Emerging Creatives programme has afforded local-up-and-coming creatives a global stage to showcase their work. The programme is a product of creative inclusion created by Design Indaba and supported by the Department of Arts and Culture.
The programme has now been going strong for 15 years, and it has provided a platform for many creatives who have since made it big.
These include Thebe Magugu, who was part of the 2017 Emerging Creatives class, and who recently won the iconic LVMH Prize for his womenswear line, and Rich Mnisi, a 2015 Emerging Creative, who has also made a name for himself by taking his fashion brand to new heights, won several awards, and dressed global superstar, Beyoncé.
As we gather to announce the class of 2020, it is important to note that this year we've sourced curators who know this process all too well.
These include Parisian milliner, Crystal Birch, to art director Mokoena Kobeli and furniture designer Siyanda Mbele, who are all past Emerging Creatives and experts in their selected fields. The three curators looked at selecting creatives in different creative sectors including fashion design, jewellery design, illustration, photography among others.
From a nationwide search they've narrowed the list down to 50 innovative creatives.
The 40 chosen Emerging Creatives from around the country were given the opportunity to exhibit their work at the Design Indaba festival in Cape Town, and an additional 10 young designers exhibited at a satellite exhibition in Johannesburg.
Meet the top 50:
Fashion to inspire change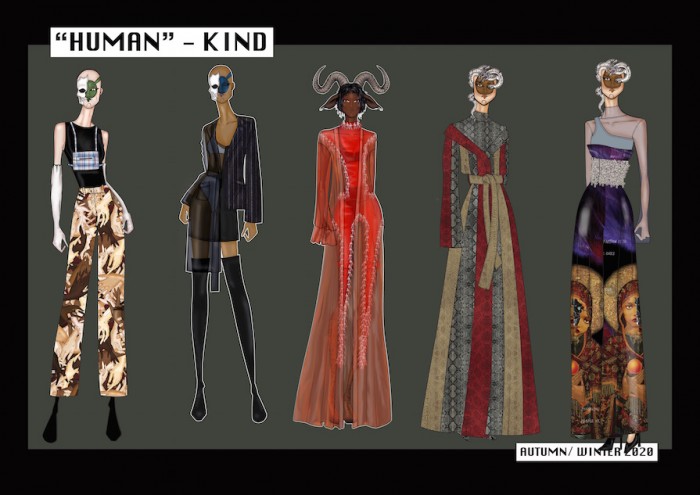 Johannesburg-based Phumelela Malinga is a mechanical engineer with an incredible passion for fashion. He focuses on creating androgynous designs which challenge social constructs of what can and cannot be worn by both sexes.
Highly Unlikely by Cape Town-based fashion designer, Luvo Mahangu, is a contemporary fashion brand which aims to find the midpoint between two main market segments: high-end fashion and streetwear.
Keshia Smith is a fashion designer from Cape Town whose work embodies psychological or conceptual ideas that underline function and artistic freedom. The designer uses emotional intent to better understand and take pride in the world in which she lives.
Another Cape Town-based designer is Berna Buys, who creates a variety of garments, from evening wear to bridal gowns, and even wallpapers. Her work usually showcases geometric patterns alongside florals and also often includes hand-drawn elements. Her work is inspired by her home country, South Africa, and also by nature and art.
Nombuso Nomzamo Khanyile is the co-founder of Afrikan Passion Designs where she creates handmade leather products using recycled materials. The Durban-based designer is on a mission to combat climate change by creating marketable, sustainable and durable products.
Robyn Agulhas is a streetwear designer based in Cape Town. Her designs reflect what life will be like in the future, and features functional streetwear with various technological adaptations and accessibilities.
Samkelisiwe Mhlongo is a bag designer from Durban who creates timeless handcrafted bags, which are created using vegan leather and tanned using plant-based dyes, making her brand environmentally friendly.
Durban-based designer Fezokuhle Dimba's brand, Love Hate Designs at South African explores sustainable design by means of upcycling items regarded as waste, such as plastic and scraps of fabric. She has showcased her work at South African Fashion Week.
Siphelele Ntombela is a textile design graduate from Nelson Mandela University. His work is inspired by African culture and history. His latest collection 'The African Renaissance' reflects a measured influence from Western culture, but embraces the cultural aesthetics of the Zulu culture.
Takudzwa Dlamini is a Johannesburg-based fashion designer whose brand, Taku Dlamini PTY LTD, is informed and dedicated to empowering and aims to redefine and subvert societal views around being a woman and the notions of femininity and masculinity, and how they interact with each another.
The brand of Johannesburg-based bag designer, Tlhalefang Moeletsi, 'Mebala', is a premium accessories brand that is focused on handcrafting and customising bags using genuine leather and African prints.
Ghilian Chevelu is a Cape Town-based designer who loves working with old objects that no longer serve a purpose, and re-imagining them into contemporary pieces of art. His clothing brand Illucid was created to allow people to embrace their self-expression, whatever form that may take.
Interior and furniture design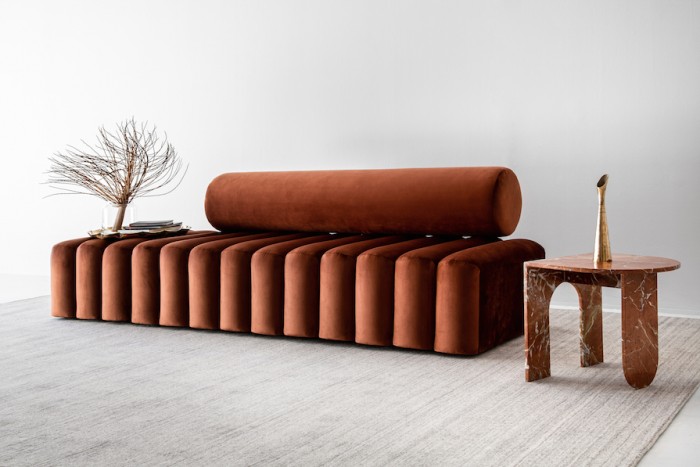 Fazlin Hoosain is a Cape Town-based designer who is creating multi-faceted spaces as well as an expansion of lifestyle products from furniture design to personal leather bags. Her company, Collectic Interiors and Collectic Living, incorporates up-cycle excess materials by breathing new life into them and extending their life cycles.
Anele Vezi is an interior and furniture designer from Durban whose company Vezarra (PTY) LTD, focuses on spatial design, architecture and furniture design. He draws most of his inspiration from modern applications of African contemporary arts and links it to interior design and architecture.
Cape Town-based furniture designer, Dane Fair creates modern and minimalist inspired designs. He recently launched his own brand of furniture designs called 'Aisling' which consists of a variety of pieces, from bedside to coffee tables.
Kehumile Mate is a qualified interior and furniture designer, a fine artist and self-taught photographer, who was raised in Mabopane, a township in Pretoria. He is the founder of a Johannesburg-based bespoke interior and furniture design company, 'Mitsotso'.
Founder of furniture design company murrmurr Mia Louise Senekal is an interior and furniture designer based in Cape Town. Senekal creates unique furniture designs, seeing and creating each piece as a work of art.
Lethabo Cleo Moraka is the creator and owner of the lifestyle brand Moraka Interiors. Her colourful background as a designer led her to merge her passion for interior and fashion design with a vision to spearhead change in the way women use and experience homeware.
Mmamotsatsi Masike is an aspiring interior and furniture designer from Johannesburg. She describes herself as a design-crazed and creative enthusiast, She's a believer in creating conducive sacred spaces and pairing them up with tailor-made furniture pieces.
Durban-based furniture designer, Siyanda Magaba's furniture design company, 'Magaba Designs' follows an eco-efficient approach in creating meaningful African identity expressed through design.
Sipho Khwebula is a furniture designer and manufacturer based in Johannesburg. He launched his furniture design business, Khwebula Arts, and his designs are inspired by African heritage where he thrives on pushing the design envelope as he explores what the continent has to offer.
Tanisha Neill is a furniture and homeware designer from Cape Town. In her work she embraces the philosophy of there being no right or wrong way when it comes to creativity and design.
Jewellery design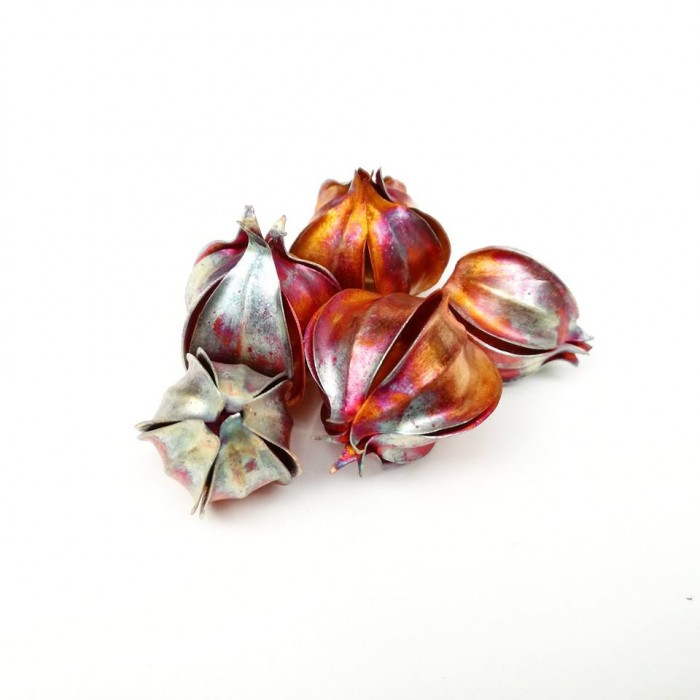 Cape Town-based jewellery designer Lené Swartz experiments with vitreous enamel jewellery. In her designs she uses both powdered glass and metals. Her collection varies from high-end pieces to ones that are a little more affordable for the younger buyer.
Thabang Mamabolo is the founder and creative director of Mamabolo Jewellers, a jewellery design and manufacturing company based in Pretoria. He finds inspiration in nature, and from his late grandmother who was a Ndebele artist.
Anke van der Linden is a jewellery designer from Shelley Beach, KwaZulu-Natal who is inspired by organic and botanical forms, and these are reflected in her jewellery designs. Her most successful design project is a platinum ring titled 'Undulation' that she designed and made for the 2017 PlatAfrica awards.
Architecture and spatial design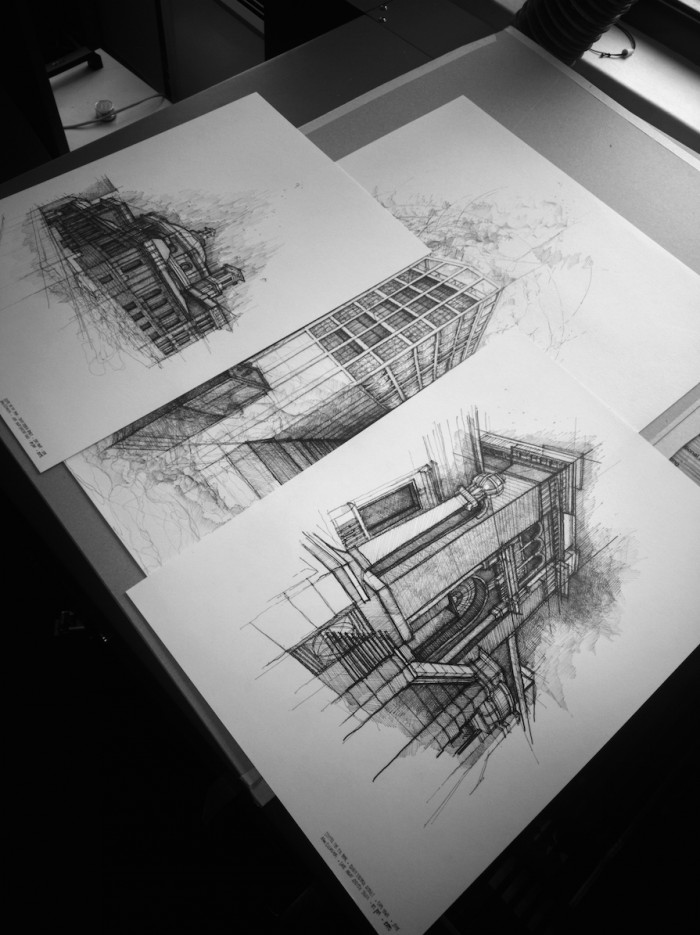 Andrew Earl is a designer, engineer, artist and researcher from Cape Town. His work consists of installation pieces and products which create unique and interactive experiences. The designer's design and engineering projects blend spatial analysis, urban design and human-computer interaction.
Cape Town based architect and graffiti artist, Christopher MacClements uses his multi-disciplinary skill set to create designs that explore and interpret the world around him through the process of design and collaboration.
Marcus van der Hoven is a furniture designer and manufacturer who focuses on place-making through the use of furniture as intervention. All of the pieces of furniture designed are by his practice 'Takk Studio'. These are created through the application of his architectural training and experience in the trade industry.
It's all in the visuals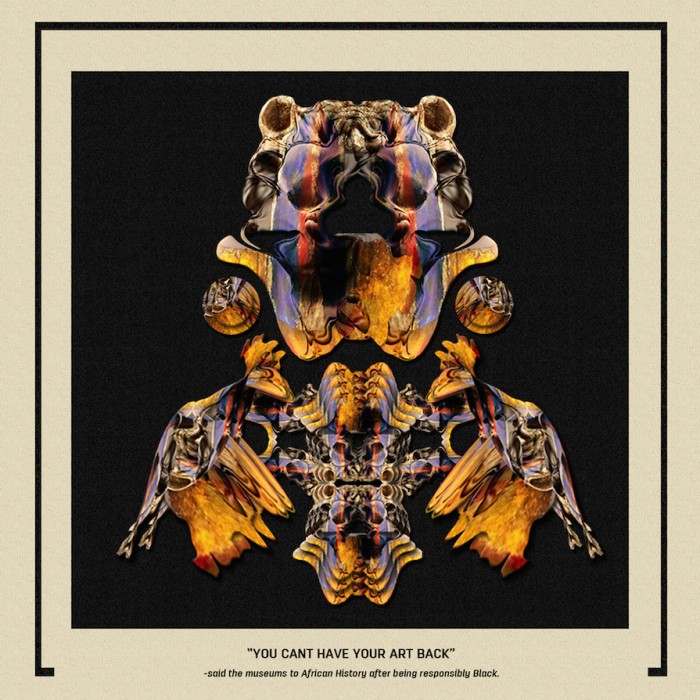 Photographer and visual artist Koketso Kutloano Matobako creates concepts, directs, shoots and edits everything herself. She believes that art is the best form of expression and once she has an idea in her head it needs to materialise.
Ayanda Khumalo is a contemporary artist from Durban and is incredibly passionate about art and the work that he creates. The artist completed his fine art and visual arts studies at the African Art Centre in Durban.
Self-taught photographer Sello Stephen Johnson considers himself as a portrait photographer who is passionately working his way to becoming a fashion photographer and illustrator. In his work he is inspired by how images can speak for themselves and tell their own stories.
Based in Port Elizabeth, Brendon Kevin Pitt has a BA in Fine Arts from the Nelson Mandela University. He focuses on illustration-based art. In his work he's inspired by comic book-based storytelling and animation.
Lebogang Mogul Mabusela is a Gauteng-based visual artist whose work draws on capitalism and consumer products that interrogates patriarchy by making creating artwork that subverts the gender norms perpetuated by Sepedi-Setswana proverbs and anecdotes collected from her childhood memories and experiences.
Duduzile Mnguni is an artist from Middelburg whose work is influenced by her experiences growing up in a small family, in which she felt emotionally neglected. By creating artworks, she managed to find that lost connection. For her, creating art is a form of healing.
Pretoria-based digital artist and designer Mark Modimola's work is an explorative that involves elements of design, art, history and culture. He is interested in different ways of storytelling and he uses visual mediums such as digital art, painting, design in order to capture moments of African culture and people's daily lives.
Bernice Mannie is an artist, poet, philosopher and visual communicator from Nelspruit. Her work is composed of a digital series that focuses on relationships she has with people and the intercultural dialogues which exists within these relationships.
Karabo Dire is a Johannesburg-based illustrator and pointillist artist. In his work he experiments with different colours, techniques and art mediums. Pointillism which is a form of painting also inspires Dire with the idea of peace, love and unity amongst communities and nations.
Visual artist and photographer Bontle Juku's work is influenced by her love of poetry and spirituality. It explores narratives and socio-political discourse surrounding the existence of the black body. She recently completed a collaborative photographic project titled 'My Skin My Logo' which gained much social media traction, and which was featured in Iqhawe Magazine.
Luchwayito Vena is a photographer and journalism student based in Grahamstown. He is the creative brain behind Geminivision, a company that focuses on conceptual street photography, which aims to project the unspoken words of the creative language into a visual expression.
Johannesburg-based Illustrator, Morena Moletsane is inspired by African short stories, and enjoys experimenting with various illustration techniques while focusing on subject matter which has to do with traditional African tales.
Tannah Renou, a graphic designer and illustrator from Durban, has a passion for communication and design. She describes her work as fun and quirky, as she combines various skills, styles and techniques.
Self-taught artist from Johannesburg, Leigh Le Roux's work is described as an honest reflection of his emotional journey of dealing with mental health issues.
Kaya Siqongile Gwebu is an illustrator and graphic designer based in Johannesburg. In his work he aims to provide art as a form of healing and an escape for his audience. He longs to present something with a relevant message to people of diverse backgrounds.
The art in making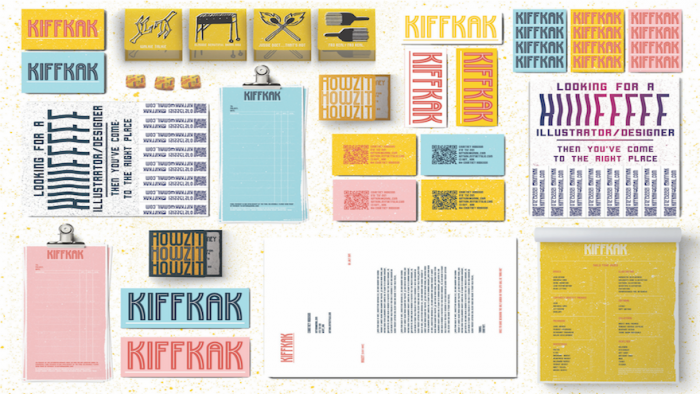 Makhosazane Sekgwama is a fiber artist that specialises in crochet product design. Her company ROSA HANDMADE creates homeware products such as baskets, potplant covers, pouffes, throws and rugs. Her products are handmade using recycled cotton fabric materials from local clothing industries.
Diana Seboke Zitha is a crochet artist from Limpopo who draws inspiration from the beauty of the past. In her work she collects old fragments and puts them together in new ways by breathing new life into something that would have been or has been discarded.
Jessica Le Roux is an ideation student and designer from Cape Town. In her work she uses masking tape to create beautiful garments. She chose to embrace this material and made a whole range of objects ranging from necklaces to coffee tables as well as creating sculptures out of the material.
Ceramicist Viola Greyling uses the photographs from her life and travelling materials as inspiration for her ceramics. Her company is called 'Viol Art Greyling'. She often explores different mediums and materials and she has spent the past year using mainly ceramics to create her art.
Pholile Hlongwane is a visual artist, sculptor and eco-feminist from Kwa-Zulu Natal. Hlongwana has an interest in sculptural work as she creates her designs using varying materials such as ceramics, glass, cement and bones.
Artist and creative Courtney Hodgson's brand, Kiffkak, specialises in little trinkets and gifts with a special South African flavour to it. According to Hodgson, Kiffkak at its core, is a celebration of South African culture.
Dora Prevost is a Johannesburg-based sculptor who uses her art to break the silence around issues of injustice, and issues relating to identity. She tries, by means of her work, to give a voice to the unheard and to advocate for women empowerment.