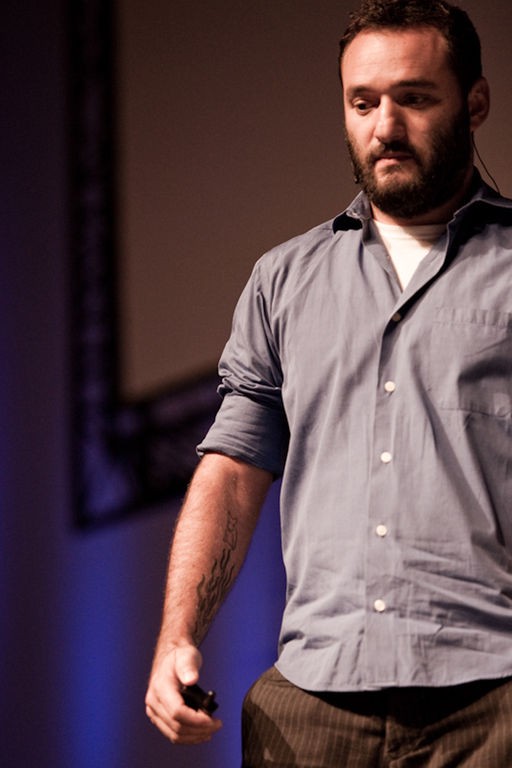 With his contagious passion speaking across all language barriers, Marcelo Rosenbaum enchanted the audience at Design Indaba Conference 2010. He showed off his radical make-overs of rundown favelas as featured on the hit Brazilian TV show Lar Doce Lar. GIven the chance to send questions to him via SMS, the delegates all wanted to know one thing:
Who funds the sweet homes?
The TV show Lar Doce Lar(Home Sweet Home), which transforms poor houses, is maintained by the main broadcaster of Brazil, Rede Globo. The show is a block within "Calderão do Huck" and appears once a month on national television. The money for the show comes from merchandise sales of Rede Globo. We work on the projects designing simple but efficient solutions to make the projects applicable to real life.
Read the Design Indaba magazine feature on Marcelo Rosenbaum.
Watch the Talk with Marcelo Rosenbaum