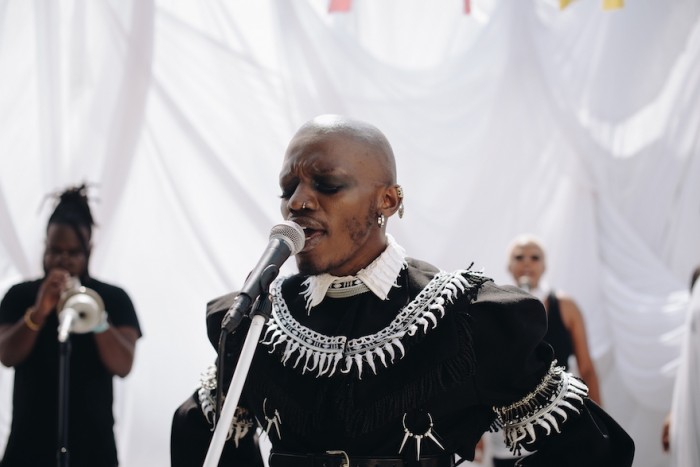 It's a cultural strategy. It makes space for bodies and identities to undergo experimental processes and experiential practices. It's a type of staged event where the audience is tasked with taking part – learning, doing, thinking about what art is and what it can achieve outside of any sort of traditional format.

This is the practice of live art, a premise under which 38 performance artists will gather in Cape Town between 19 March and 3 April 2022 to challenge and engage South African art lovers in the Institute for Creative Arts's biennial Live Art Festival.
This year's iteration of the festival will once again break boundaries, flout conventions and challenge perceptions. Here, we've picked out a few contributors to the programme and encourage you to explore further…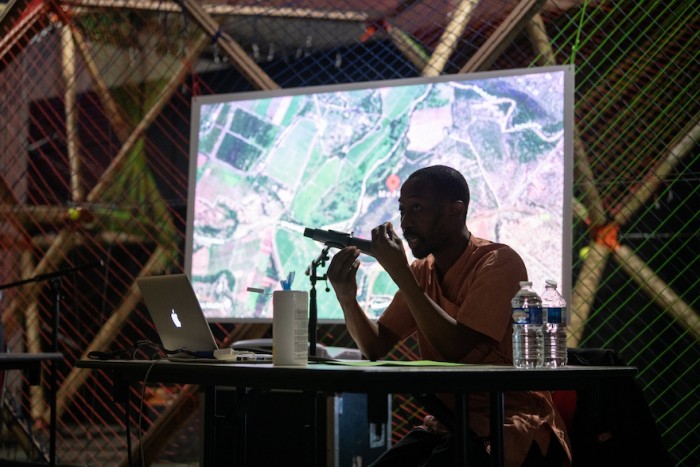 Christian Etongo's plays Ngan Ngan, a shaman who must stage a symbolic restitution of a totem pole that has been stolen by another clan, in Totem. Etongo's complex compilations transcribe myth and ritual to establish a new concept of culture. Yet in this case the weight of Covid-19 adds the notion of a mask across the totem's oversized head, posing the question of whether the masks of the pandemic are the totems of modern times. This stands in direct opposition to a totem's meaning in traditional African religions – where it is an object of identification that holds a group together with an unbreakable bond, rather than dividing it by fear.

Manoko Tlhako's 'Gae ga go laelwe' draws on an idiomatic Sepedi expression that suggests one can never truly leave home. Tlhako draws on the anonymous quote: "Our lives are not our own. From womb to tomb, we are bound to others, past and present. And by each crime and every kindness, we birth our future". In doing so, she roots her production in the need to re-imagine and redefine a sense of home. This multidisciplinary performance allows notions of home, as they relate to black women, to emerge as she portrays her subjects both in the home and while homing themselves/others.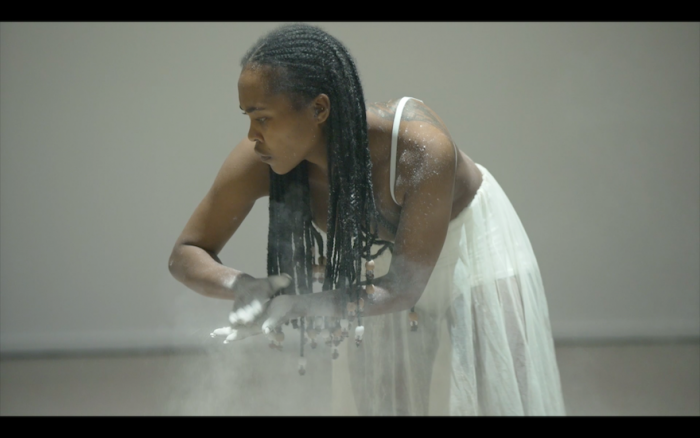 Night-owls will relish the co-created and immersive experience of Do It Together (DIT) Manual for Nighttime Assemblies, aimed at creating big changes while taking part in an overnight activity or sleepover. Can we envision the future we each wish to inhabit simply by means of strength – even power – in numbers? Creators of the manual believe so, as they enable a community to explore how collective sleeping and dreaming can become a transformative process; a collective emergence in the lives of participants.
As you browse through the artist line-up, other astonishing live art items will jump out at you, depending on current mood or long-held interests. Ever wanted to chat to the plants in a botanical garden? Kirstenbosch forms the backdrop for Talking Plants, in which plant translators will facilitate communication between visitors and the garden's plethora of plants.

Nature speaks to us all – but imagine what information you could be party to when open to receiving it. This truly groundbreaking performanceengages in playful experimentation across disciplinary boundaries – from artists, botanists, horticulturalists and historians to healers and philosophers – arriving at stories of how the plants live, what they do all day, and what they could be observing around them.
Read more about the ICA's Live Art Festival at http://www.ica.uct.ac.za/LAF2022, where you can also download the full programme.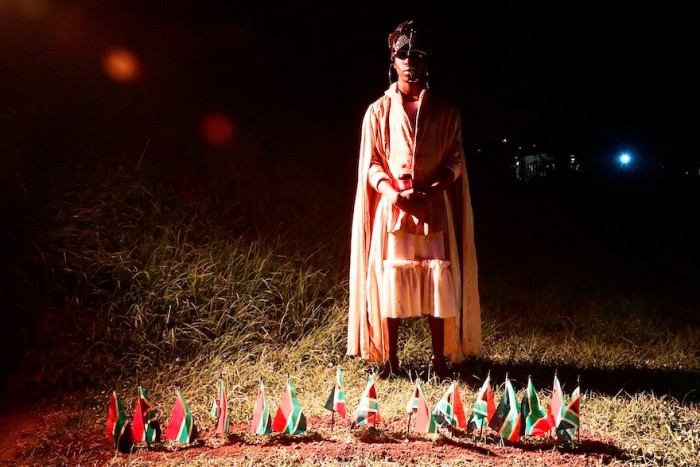 Read more:

Wura-Natasha Ogunji on reclaiming the female voice through public performance and protest.
Woodkid.
Live performance marathon.
Credits: Institute for Creative Arts