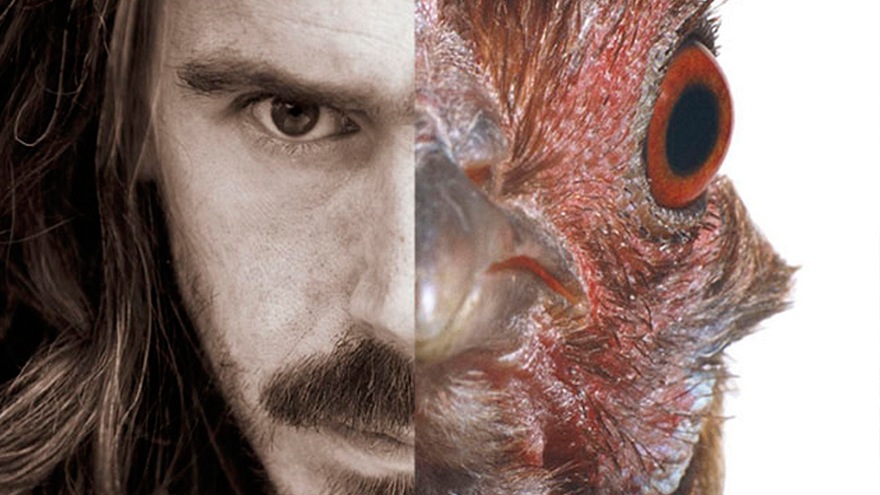 Belgian multi- and transdisciplinary artist Koen Vanmechelen is considered one of the Europe's most prolific creative thinkers, and one of the world's most eccentric artists. Internationally renowned for his Cosmopolitan Chicken Project (CCP), which deals with ideas of biocultural diversity and identity, the CCP positions art where Vanmechelen believes it belongs: in the middle of society, engaging with people. Vanmechelen has been cross breeding chicken species from around the world since 1999 – and now he's bringing his extraordinary fouls to South African shores.
Based upon the ethos that every organism needs another organism to survive, the CCP has created crossbreeds that defy expectations. Over the years, Vanmechelen's research has shown that each successive generation of hybrids is more resilient, lives longer, is less susceptible to diseases, and exhibited less aggressive behaviour, proving the importance of genetic diversity.
In 2016, Vanmechelen launched the Planetary Community Chicken (PCC) which sees a rooster of the newest CCP crossbreed paired with a local commercial hen somewhere in the world every year. This year, it's South Africa's turn, as Vanmechelen introduces his Cosmopolitan rooster to a local Ovambo hen in the hopes that a hybrid chicken will be produced most suited to local conditions emerges.
Serving as a metaphor for humanity and our relationship with the biological and cultural diversity of the earth, Vanmechelen's work fits comfortably alongside that of Chido Govera – a Zimbabwean social entrepreneur and activist who he worked closely with to develop an ecosystem of chickens and mushrooms in which mushrooms are fed to chickens and the chicken waste is used to fertilise mushrooms. Called the Mushroom, Egg, Chicken, Camelids project (or MECC), it explores whether substances from one organism can migrate to the organism of another species.
At the Design Indaba conference 2017,Vanmechelen brought the MEEC project to life on stage, involving Govera and scientist Jean-Jacques Cassiman. Through this propagation, he aims to show how man is part of the planetary superorganism and demonstrate our biocultural connection with other species.
"The beauty of the project is that it is about freedom," Vanmechelen says. "If a chicken from Belgium breeds with one from France, the result is completely free. We are not selecting them for the best genetics and we are not inseminating them. We give them freedom in breeding. It is the opposite of trying to create an überchicken. It is about open genetics and you don't know if the result will be brilliant or not. It is a metaphor for human existence and about freedom."
Watch the Talk with Chido Govera