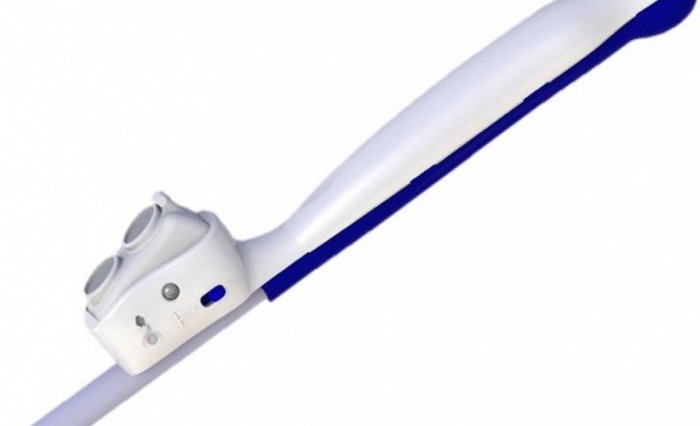 SmartCane
Most visually impaired individuals use a white support cane to navigate their environment by probing for and locating obstacles on ground level. The downside of this assistive tool is that it can't be used to detect above-the-waist obstructions, which can catch a blind person off guard and cause possible injury. Robotics researcher and inventor Dr. Rohan Paul developed the SmartCane to address this particular problem.
The SmartCane is built with ultrasonic waves to detect any obstructions, including knee-to-head height objects encountered along a user's path. The device is a casing that covers the grip part of a standard white cane. As a user is walking, an ultrasonic beam is projected from the cane to reflect obstacles ahead and provide the distance of an obstructive object with vibration patterns emitted through the grip.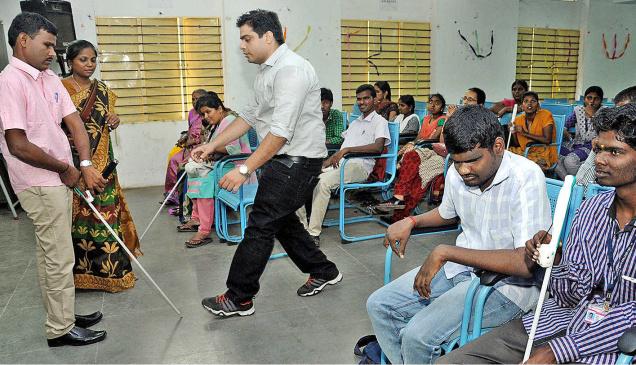 The device is ergonomically designed to cater to different grips and includes adjustable distance detection, which allows users to alternate between a 3 metre and a 1.8 metre range depending on the type of environment they're navigating. SmartCane runs off of a rechargeable battery that beeps when to signify low power.
When users feel the vibration in their hands they can avoid an obstacle by pointing the stick in a direction, which the sensor indicates is clear and safe to walk. The SmartCane has proved successful as many visually impaired users are able to increase their travel time by moving freely without collisions. The electronic walking aid has been adopted across India and in other places, including Africa.