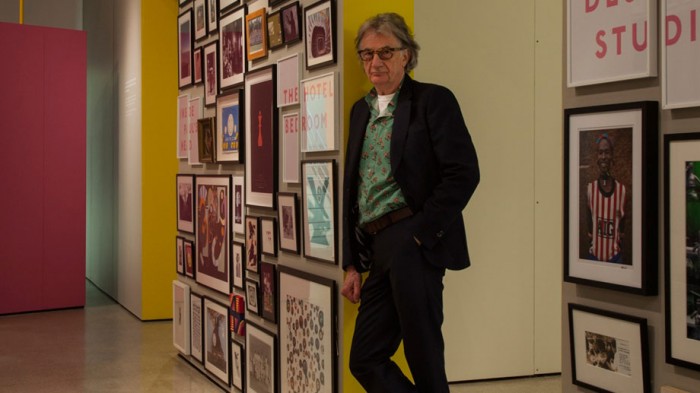 British fashion designer Sir Paul Smith.
It's not a retrospective, the British designer Sir Paul Smith confirmed to a reporter for UK's Metro newspaper about his current show at London's Design Museum.
The idea was never to be a retrospective. It's an exhibition about the way I am, he said.
"We just wanted a shop," he added, of his wife Pauline's and his decision to start a fashion business. "I never think about it as a brand. I just think of it as me. That's why I came up with the title of the exhibition, 'Hello My Name Is Paul Smith'."
Indeed, his 43-year-old brand hinges on his quirks and tastes as an individual – what he describes as "Savile Row meets Mr Bean".
The museum exhibit starts with visitors in a 12ft x 12ft room, the same size as Smith's first shop in Nottingham. There's a room dedicated to Pauline, a room modelled on his design studio, one featuring images based on his thoughts and inspirations, and a replica of his office. It's an exploration of his past collections and a behind-the-curtain look at what has led to a fashion behemoth with an estimated annual turnover of £330million with stores in 73 countries.
Hello My Name is Paul Smith is also the name of a book published by Rizzoli that was released ahead of the exhibition. Produced in association with the Design Museum, the book is illustrated with hand-drawn designs and offers a catalogue of archival photographs and essays.
"Hello My Name Is Paul Smith" opened yesterday and runs until March 9, 2014.