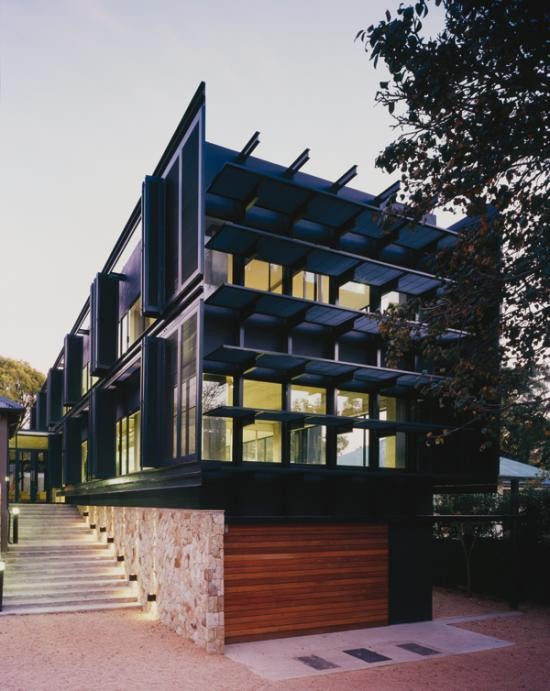 Biodegradable body product range Jozi O have expanded into a brand new environmentally friendly building. Named the Energy Works, the building was designed by Daffonchio and Associates Architects, who have been practicing sustainable design since the late 1990s.

Through passive solar design and other inexpensive design choices, the building was designed to make minimal use of electricity. In the winter the building is heated by a solar water underfloor heating system, and in the summer the building does not need air conditioning due to a number of design considerations. Part of the company's electricity needs is also generated through photovoltaic cells.

Further, the building saves water by harvesting rain in summer and using a borehole in winter. The building materials used are also all easily recyclable, have low embodied energy content and are non-toxic. By restored and integrating the original Parkwood house in the final scheme, Daffonchio and Associates Architects also reduced the amount of new material required.

"Consideration for sustainable lifestyles and work environments is essential at the present time," said Jozi O founder, Sarah McKerron who is thrilled with their new green headquarters.