As the antenna conference heads into its third year there have been common threads to be seen between participants: projects often cover the fields of health care and sustainably sourced products, and this year a number of past and current antenna speakers are exploring the future of food.
They explore new types of raw material, using edible packaging and new food additives.
These antenna speakers are exploring topics around the future of food:
1. Totomoxtle by Fernando Laposse
Mexican product designer Fernando Laposse, presented his project Totomoxtle at the 2017 antenna conference. His project was born out of a desire to do something to help the farmers to continue planting native Mexican corn.
With this he created Totomoxtle, a new material that is of Mexican heirloom corn husks, which are cut and peeled off the cob and glued onto paper pulp or fabrics.
"I am trying to create a new form of employment," he said while explaining that the project uses corn husks to make a veneer that can be used in architecture and furniture design. The process of making the veneer involves the flattening of corn husks before cutting them into ready-to-use tiles for use as a fine veneer for flooring.
In 2017 Laposse won the Future Food Design Award, and in 2018 his design was shortlisted for the 2018 Beazley Designs of the Year.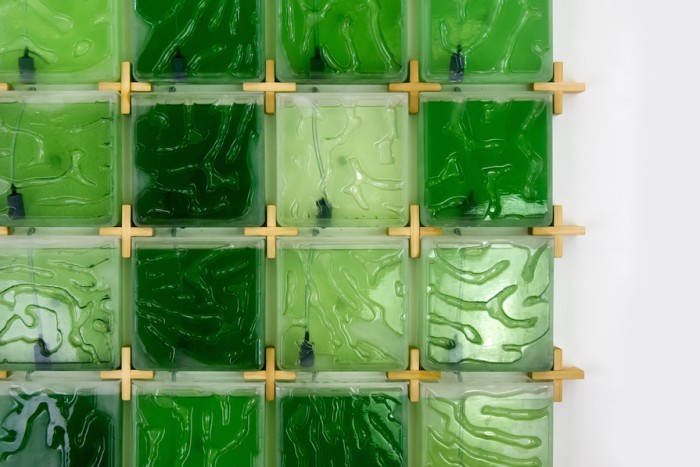 In 1974, the UN World Food Conference recognised that algae may be 'the most ideal food for mankind', as it contains more than 65 different nutrients and minerals. However, not only does it serve as a sustainable food source for humans and marine life alike but it is also plays a role in the balance of oxygen and carbon dioxide in our atmosphere.
Algae is said to produce nearly 70% of our oxygen and serves as an incredible CO2 absorber at the same time. Rhode Island School of Design student Hyunseok An recognised the significant possibilities contained within algae, and created The Coral, an indoor micro-algae farm.
The farm helps people incorporate the benefits of algae into our everyday lives. The microalgae farm is made up of a wall-mounted bioreactor that's divided into 4x4 cells containing 2 grams of algae each, the recommended daily intake of the organism. The farm allows individuals to grow and eat algae every day as the cells contain a biweekly cycle that requires replenishing after harvesting.
3. Unseen Edible by Julia Schwarz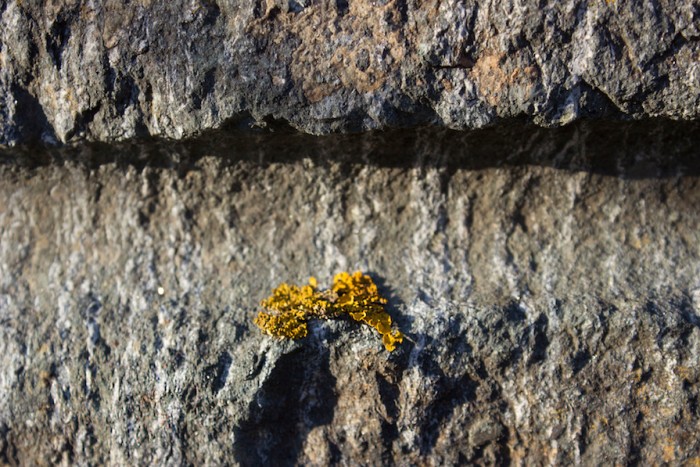 Unseen Edible by Julia Schwarz from University of Applied Arts, Vienna, is a speculative look into a future where lichen is already on the menu. Lichen, along with algae and insects, shows great potential as a superfood. But unlike its counterparts, it's so resilient that it can even survive on Mars.
Speculative projects such as that of Schwarz are not far-fetched. According to the Independent, overpopulation and climate change will lead to a global food crisis by 2040. With this in mind, Schwarz took a closer look at what people ate during times of famine. She found that lichen, a symbiosis of fungi and algae, showed up several times.
Her film looks at a world where lichen is already implemented as an everyday food source and offers a glimpse into the way our eating habits may change in years to come.
4. Food in our aging society by Hiromi Kimoto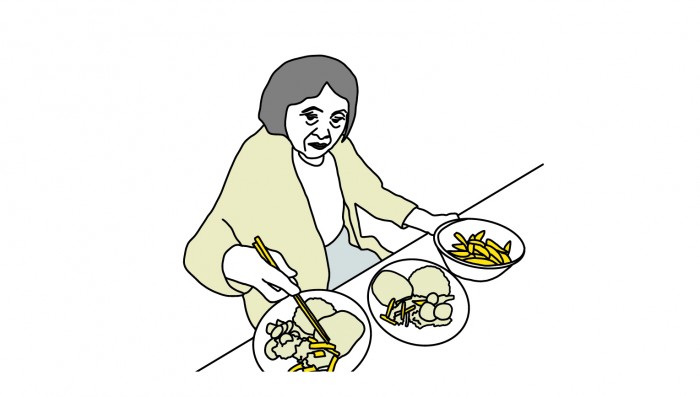 Hiromi Kimoto of Keio University SFC is in 2035 while we're in 2018. Kimoto's project, Food in our aging society, is a speculative exploration of food in the lives of the elderly.
Specifically, the project proposes a speculation and prototyping of the future of food in 2035 for elderly people through ethnographic research and ideation workshops with a wide range of people.
Her project asks: In a society where the age gap is increasing, what will change in our everyday lives; what new problems will arise? Kimoto believes that new ideas and solutions can be found by taking a bottom-up approach and collectively discussing the problems that could arise in our ever-changing world.
5. Menu From the New Wild by Alexandra Fruhstorfer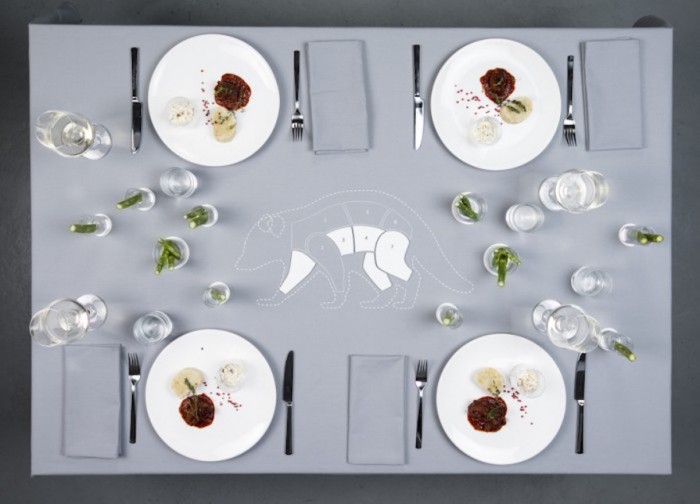 She presented her Menu from the New Wild project at the 2017 antenna conference, which looked at the impact of invasive species on the surrounding environment, and ways human beings can help by means of something as simple as eating them.
Her three course menu and the dining experience surrounding it serves as aplayful and experiential medium for a broad audience to participate in the discussion about global ecological changes and the role humans play in it. The special dining setup enabled consumers to experience the balancing and regulating effects their eating habits have on our ecosystems.
6. The P bank by Anniek Vetter and Sylvia Debit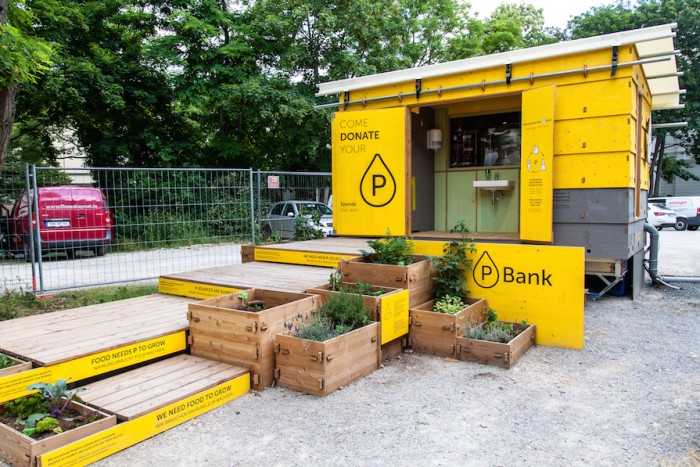 P Bank is a project by team members Sylvia Debit and Anniek Vetter, who are both graduates of Bauhaus University, Weimar. At the centre of their project is the chemical element, phosphorus, which is currently endangered due to high consumption levels.
This information inspired the duo to create P bank, a public toilet facility which aims to challenge the phosphorus cycle. With this, they are able to use the urine to grow plants as this has become a substitute for fertilizer.
The facility allows visitors to make a P donation. While donating, one learns about the upcoming phosphorus scarcity and as a result, be part of the solution. "With each visit, you excrete about 300 ml of urine. This contains about 200 mg of phosphorus. That's enough to grow 4 carrots."
In 2016 and 2017 the P bank team was selected for the Neudeli incubator programme and was sponsored by the B100 Bauhaus anniversary fund. This year it received funding from the German Federal Environmental Foundation (DBU).
antenna will take place at World Design Event during Dutch Design Week on 21 October. It will see 20 speakers present their projects with the aim of giving exposure to these young designers. And to help their future careers.
Read more:
Here is what to expect at the #antenna2019 exhibition