Colour, colour and more colour is where it's at for the cosmetics range of European retailer Hema.
Studio Tjep was commissioned by Hema to create the colour-coded interior for the retailer's stand-alone "shop-in-shop" beauty concept in Amsterdam.
Hema wanted to launch a revitalised cosmetics line across their international branches, with bold interior design to match the confident concept.
In the research phase the first thing Studio Tjep noticed was that colour was being underused. While graphic elements would play a key part in the store, Tjep focused on a strong expression of colours. A chromatic display was created but the designers also experimented with a progression of the colour spectrum. The result: a harmonious space, which is in fact very dynamic.
The design concept for Hema unites colours and fashion, with the help of photographic visuals that lend a "high fashion" feel to the space.
Studio Tjep was also responsible for enhancing the product navigation, creating order and achieving a balance between in-store relaxation and inspiration. Here, too, Studio Tjep used colours to create visuals to illustrate Hema's range of 120 product colours.
Even the shop's functional elements, such as the makeup storage drawers, were integrated into the visual experience, thus "elevating them from purely functional units to design elements".
The overall look intensifies the glossy, finished feeling of luxurious perfection.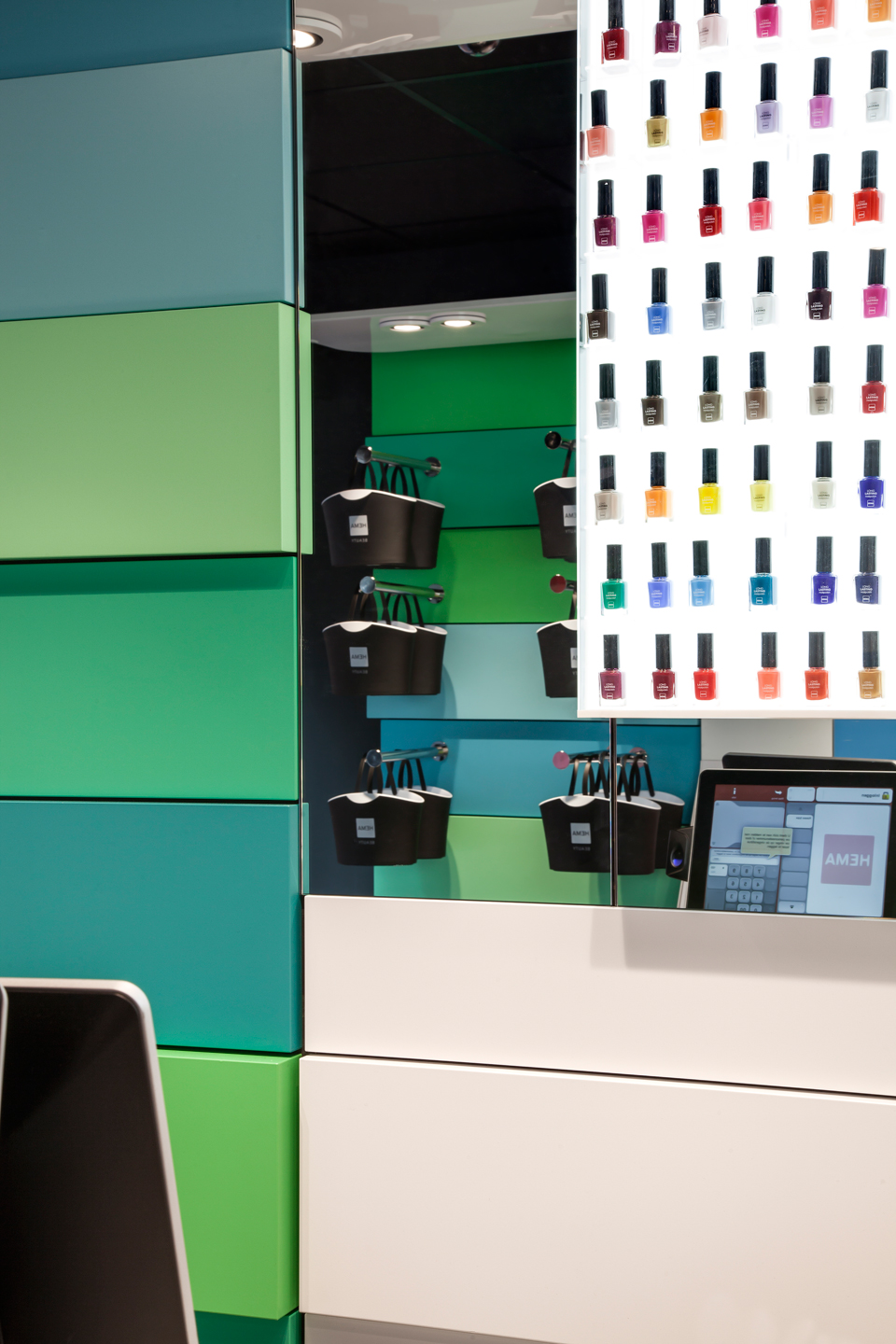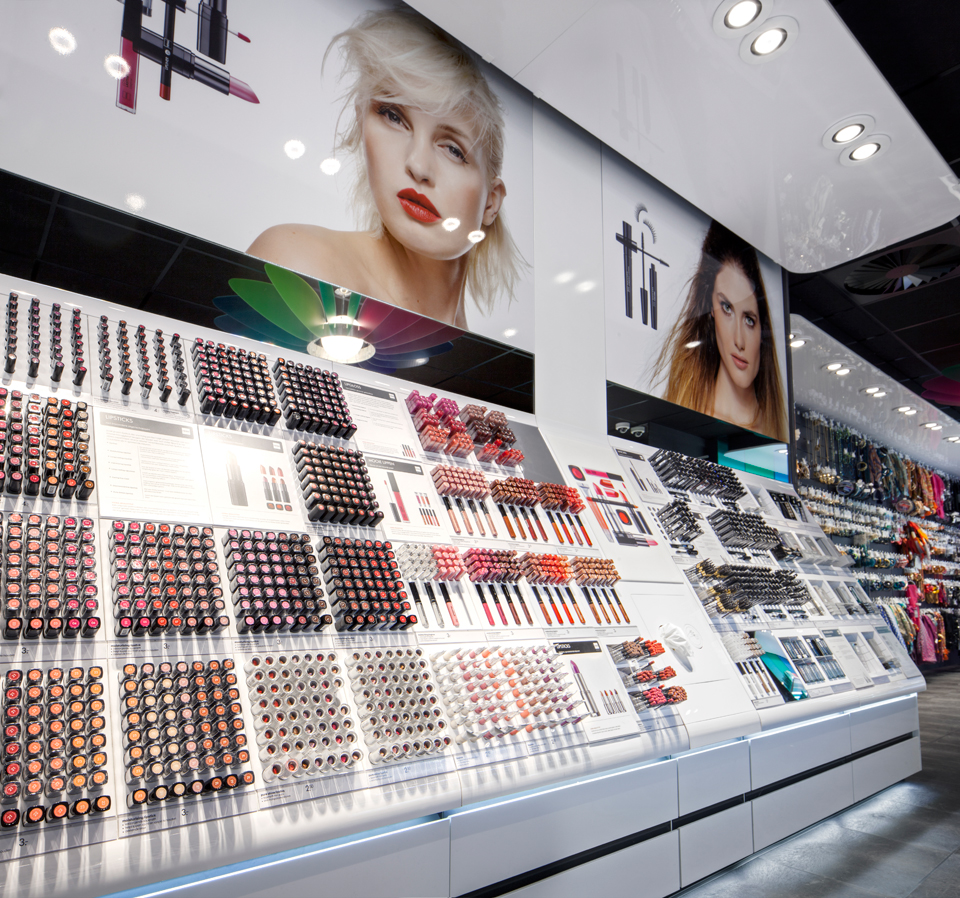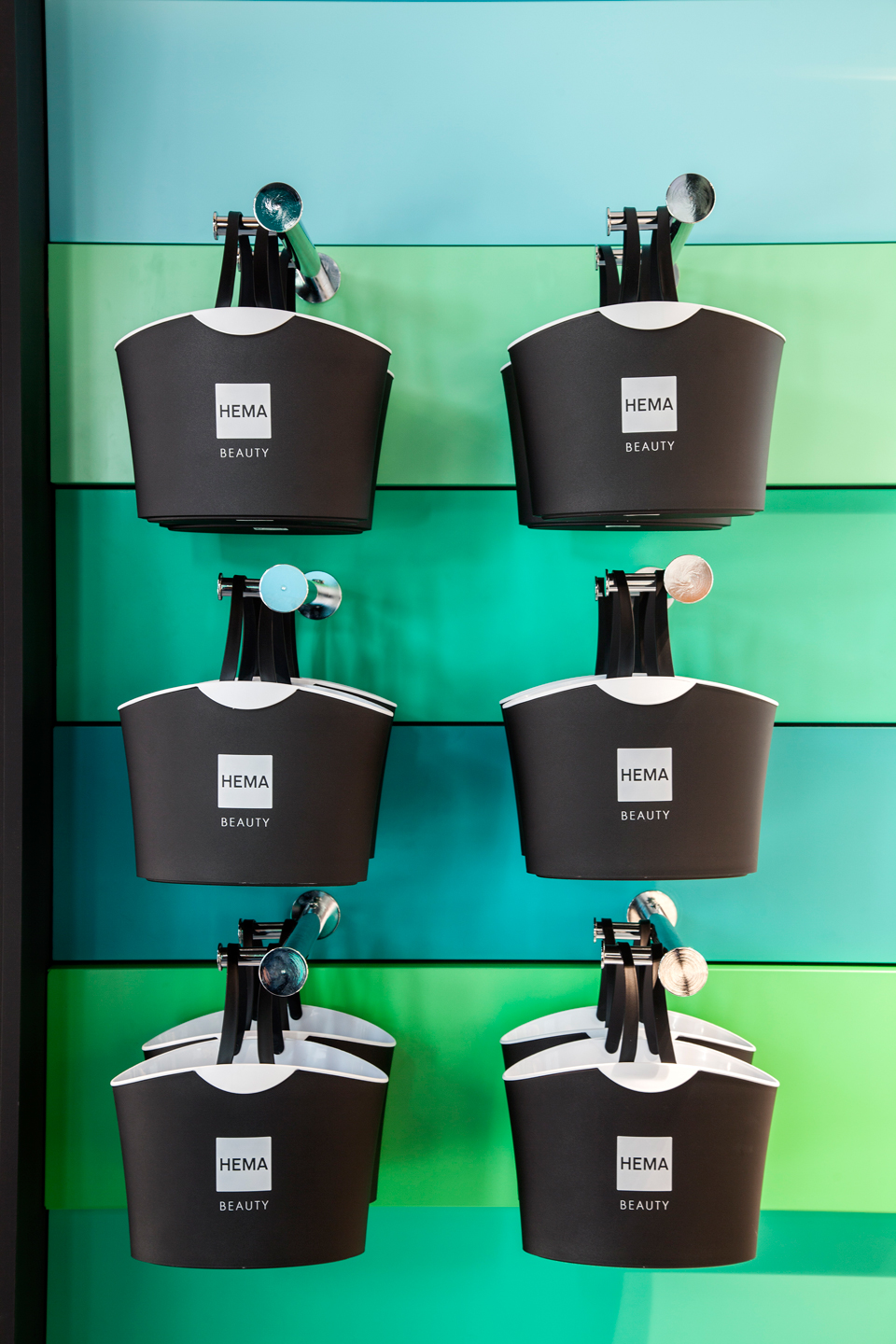 Photos: Tjep. 
Watch the Talk with Frank Tjepkema