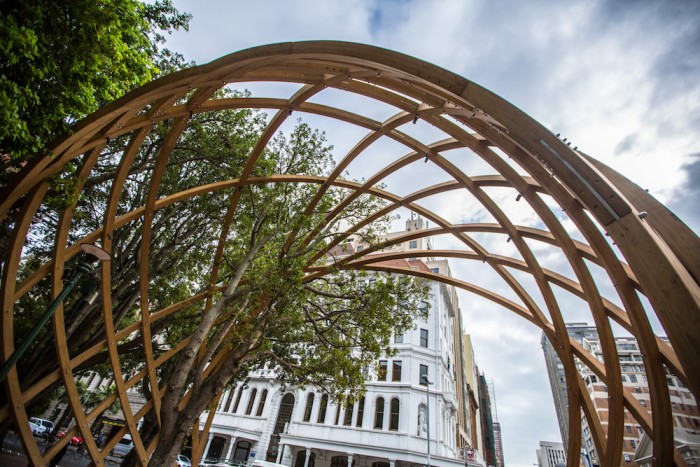 First unveiled at the 2017 Design Indaba Conference in Cape Town, the Arch for Arch is a collaborative architectural structure conceived of and constructed in commemoration of one of South Africa's most beloved and revered figures: the Archbishop Desmond Tutu.
Commissioned by Design Indaba, and made possible by the generosity of our sponsor Liberty, this commemorative structure was designed by Norwegian architecture firm Snøhetta, with support from the Johannesburg-based urban design firm, Local Studio.
Serendipitously, the Nobel Peace Institute – where Tutu was awarded the Nobel Peace Prize in 1984 – is directly across the street from Snøhetta's Oslo, Norway offices and this subtle connection led the firm's founder, Kjetil Thorsen, to jump at the opportunity.
"At the point of saying the Arch for Arch, Kjetil, who normally quite laconic and laid back, he bounced off of his chair," explained Design Indaba CEO Ravi Naidoo. "He bounced across the room, started drawing stuff immediately on the whiteboard, got absolutely enflamed by this idea."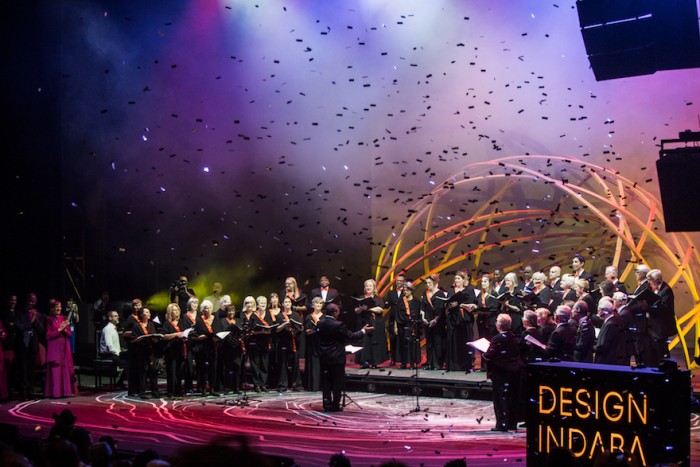 The two set out to create a monument that only speaks to Tutu's values but also responds to the significance of South Africa's Constitution. Naidoo says that South Africans should see the historical preamble as part of their daily lives.
"It was never just going to be an arch – you know, we don't just do decoration. Design needs a concept, it needs to stand for something," he explained.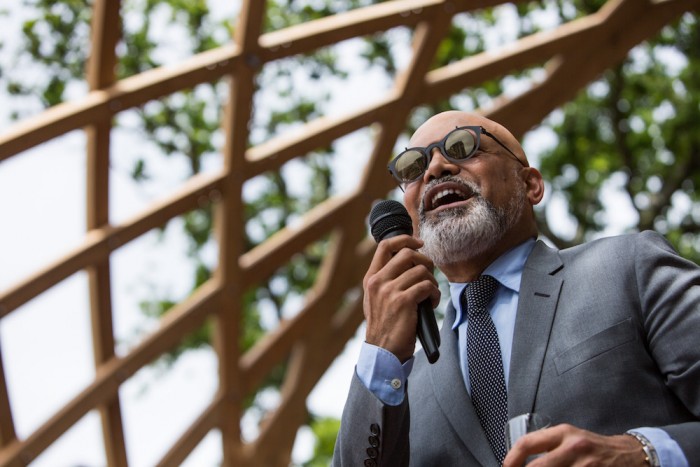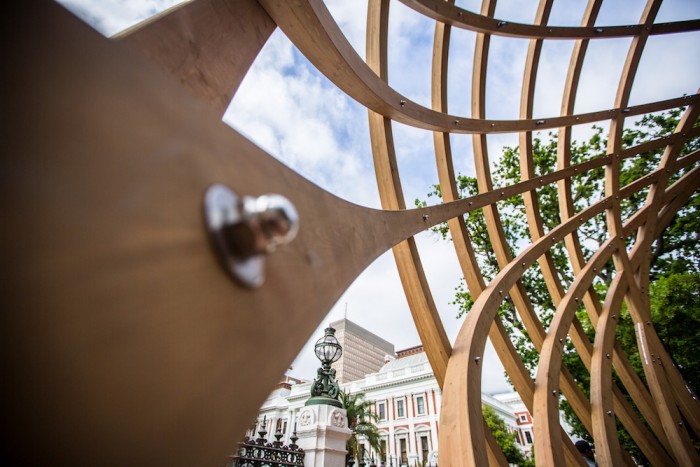 Officially unveiled to the public on 7 October 2017, Tutu's 86th birthday, the Arch for Arch is nine metres tall and is made from 14 arcs of wood. These arcs were bent by the Cape Town-based Swissline Design Timber Engineers and fitted together to form an arching, dome like-structure. Offering a degree of shelter from the elements, it's an experiential piece that encourages viewers' curiosity and welcomes all who approach it.
The Constitution of South Africa is a remarkably progressive document upon which much of our democracy hinges. Similarly to how an arch relies upon a keystone to avoid collapse so too does our democratic society and innumerable freedoms rely upon the Constitution in order to remain intact.
Installed beside St. George's Cathedral and just outside of Government Avenue – the oldest pedestrian road in South Africa – the #ArchForArch is also mere steps away from the historic Slave Lodge museum and The Houses of Parliament. It's a poignant location, one that unites Tutu's undisputed status as a man of God with his consistent willingness to speak truth to power.
While many of the world's most famous monuments celebrate war victories, the #ArchForArch celebrates South Africans choosing forgiveness over violence. "We've had a victory as well. But a victory that stopped short of war. This was all really about the lifelong project of Archbishop Tutu, which has really been about peace and reconciliation," added Naidoo.
An official dedication ceremony was held at St George's Cathedral to celebrate Tutu and his contribution to South Africa. The monument was then unveiled in a ribbon-cutting ceremony attended by the public.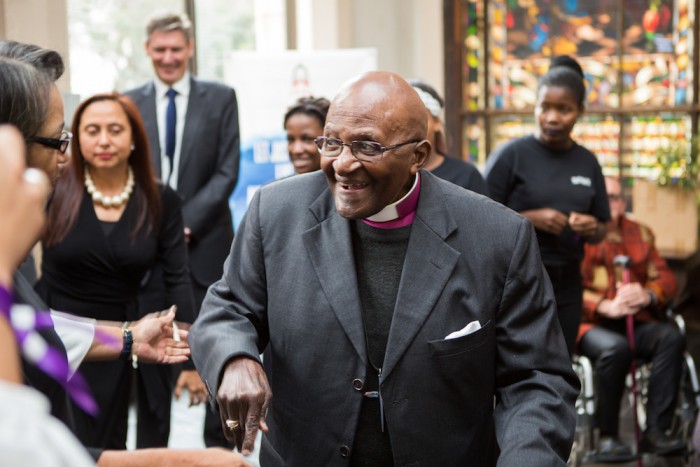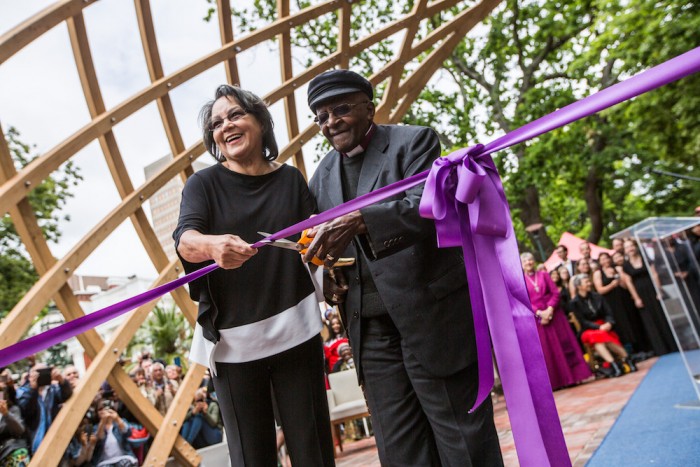 The area is equipped with a free wifi service which is active 24/7.

Watch the Talk with Craig Dykers
Talks
• Duration: 00:51:55
•
22 Sep 17