The word "hack" insists on redesigning itself. Once simply meaning "to chop", it acquired a new dimension in reference to breaching a computer security system. Nowadays it is broadly used to define adaptive approaches and tips. Taking a leaf out of hack's own book, we're finding ways to thrive by seeking out design solutions from around the world that turn everyday life challenges into design innovations.
FOOD FOR THOUGHT - AND LIFE!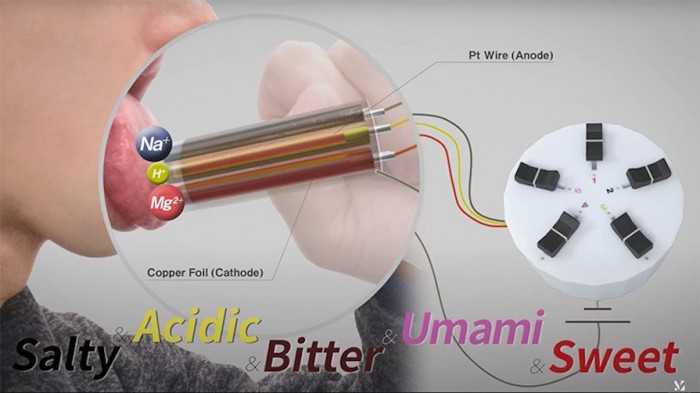 Homei Miyashita's taste device can be used to personally suppress each basic taste. Image credit: medium.com.
Taste-e
Temporarily unable to patronise your fave resto or source your best-to-eat treat? Trick your tastebuds with Atoma, a project by #DI2020 speaker Alexandra Genis which atomically constructs the aroma of say, an out-of-season strawberry by 3D-printing molecules...
Or curb those cravings by licking Japanese researcher Homei Miyashita's gadget, the Norimaki Synthesiser. It artificially mimics sweet, salty, sour, bitter and umami to recreate taste sensations sans actual food.
Are we the only ones to see a weight-loss App in its future? Or an entire meal of mielie meal that eats like a tasting flight prepared by one of Design Indaba's heavyweight Chef Alumni like Ferran Adrià, Margot Janse, David Higgs, Alex Atala, or Selassie Atadika?
Food binds us to the natural world. Image credit: Tobias Schwarz/AFP/Getty Images.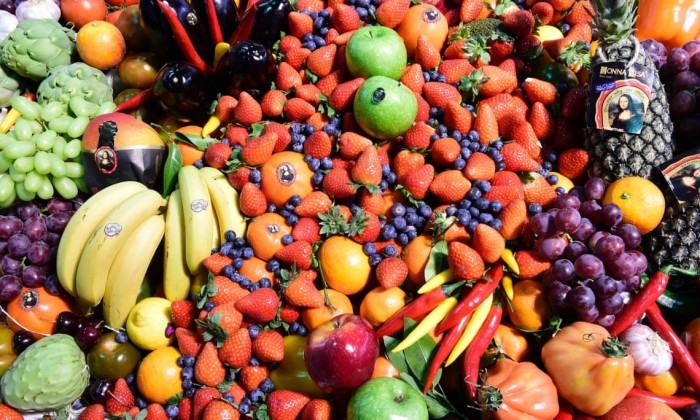 Food-a-nomics
Exploring the troubled modern relationship with food is the main meal served by philosophical author and architect Carolyn Steel. She's of the mind that food influences everything - that a loss of culinary heritage has created a deep confusion about what and how to eat; and that low supermarket prices hide the cost of pollution, ecological destruction, poverty and obesity. She has put forward a utopian vision, her Sitopia (also the title of her new book, which follows her previous release, Hungry City), of how food can save us through a virtuous cycle where we favour foods that nurture animals, nature and us. Tuck in!
TURN UP THE VOLUME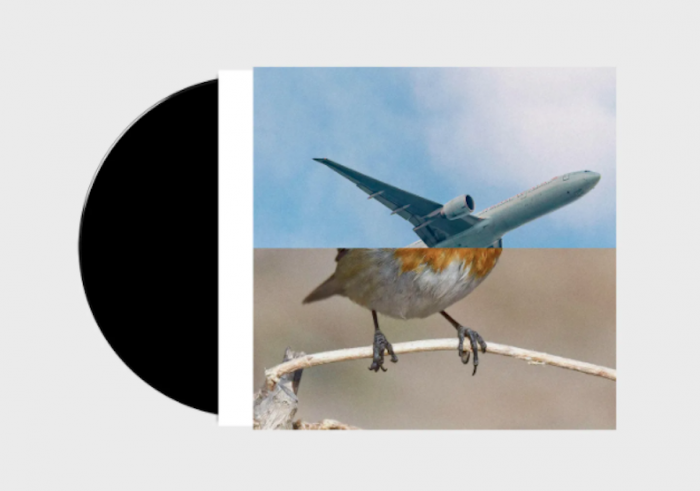 Birds. Image Credit: Anthony Burrill, Erik Kessels and Malcolm Goldie.
Birdie num num
You may not be able to soothe the savage beast within this 12" limited-edition vinyl record, because it's been described as an "unsettling" listening experience. Entitled Birds, the album artfully orchestrates birdsong (think everyday pigeons) and aeroplane noise (like Boeing emissions) into a headphone collage that is intended to fill the void for those missing very specific sounds during lockdown. This unusual audioscape that expresses nostalgia for pre-COVID-19 times, was born of a tri-way collab between renowned graphic artist Anthony Burrill, leading Dutch ad agency founder Erik Kessels, and talented music producer Malcolm Goldie. So it's probably not just "for the birds" even though this "throuple" tend to refer to their lovechild as "mad" and "idiotic"! Kessels is a former Design Indaba Speaker, and you can get into his less-than-mundane mindset here.
Widen your Broad
LA-based The Broad is currently closed to help curb the spread of COVID-19 but through the contemporary art foundation's new digital initiatives, you can now experience #TheBroadFromHome. The Broad's Infinite Drone series releases new content each week and features deep cuts by celebrated musicians and sound artists from the City of Angels and beyond. This new, contemplative way of experiencing The Broad's most popular artworks includes Yayoi Kusama's Infinity Mirrored Rooms. Usually, you'd have to book and queue to engage with her work, not to mention be in California, USA, but now the digital counterpart is a mere click away.
GOOD, BETTER, BEST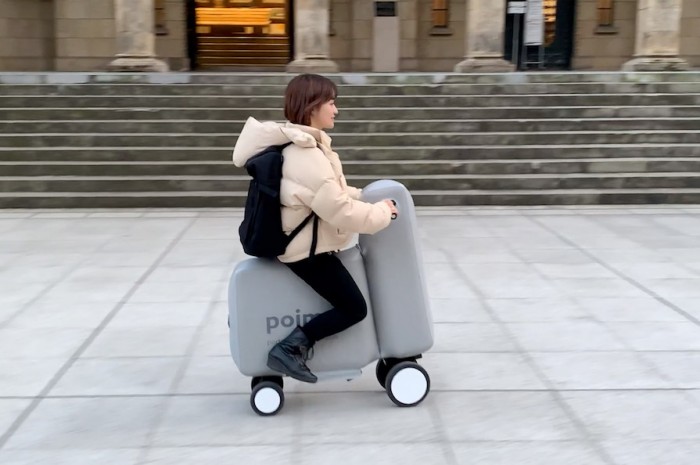 Researcher Ryosuke Yamamura from Mercari R4D has developed a wireless, inflatable scooter in collaboration with a group of students from the University of Tokyo and designer Hisato Ogata from Takram, a #DI2020 Alumnus. Image credit: dezeen.com.
Scoot!
Old modes of transport make way, because this soft, inflatable electric scooter will fit in your backpack! The Poimo's new-wave mobility provides flexibility and anti-congestion convenience for the dwellers of future cities.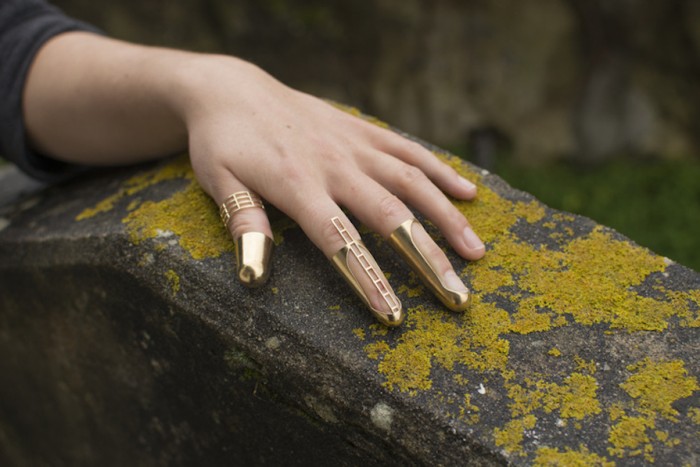 Kirei Litter-Rings. Image credit: Studio B Severin.
Neat feat
If you had to think of the perfect piece of jewellery for Japanese organising consultant Marie Kondo, you might come up with something from Studio Severin's range of wearable cleaning utensils. Aiming to foster new appreciation for the act of, well, cleaning, the Kirei collection includes Litter-Rings (so you can zap it in The Zibi without dirtying your digits), a Dust Bracelet and Pollution Necklace for keeping your visage grime-free.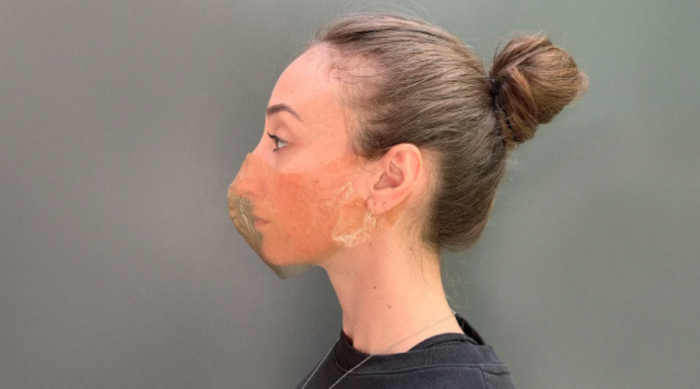 Still in the concept phase, this transparent biomask mask made of cellulose will have filtration capabilities that are equivalent to the N95 respirator mask. Image credit: Sum Studio.
Grow your own
Thanks to Sum Studio's radical re-examination of materials, it's become plausible that each of us could eventually have the means to bio-engineer face protection at home, by farming bacteria. After all, growing a mask is just a few grades up from starting a sourdough culture.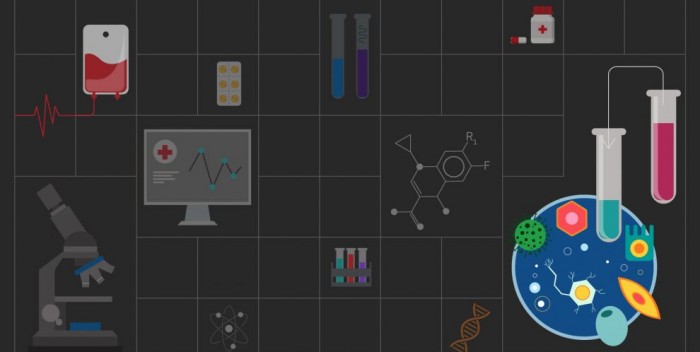 World Community Grid joins in the fight against COVID-19. Image credit: IBM.
Mouseketeer
Join the battle against the virus - by doing nothing! Turn your idle laptop into a sword, of sorts, by transforming it into a pandemic fighting processor via IBM's OpenPandemics/World Community Grid. Instead of letting your device lie fallow, rather have it run virtual experiments to screen chemical compounds that might work against COVID-19. Now imagine thousands of computing devices just like yours, all hard at work screening compounds and easily performing hundreds of millions of calculations in pursuit of drug candidates, and doing so faster, and with more computers, than a traditional laboratory could…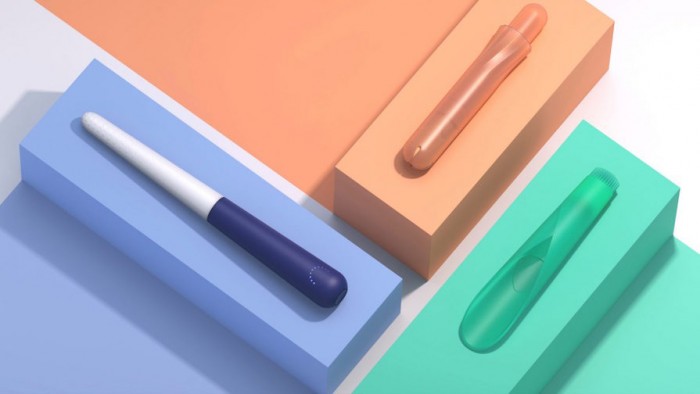 Matter's Sukha concept enables women to carry out smear tests at home. Image caption: Sukha.
Smear campaign
Sadly, the Coronavirus isn't the only harmful contagion we have to fear. Sukha aims to make cervical cancer screening experiences more positive for women through its three Human Papilloma Virus (HPV) home test concepts called Your Space, My Cycles and Our Bodies.
YOUR RESOURCES
Can seaweed save roofs? #DI2020 Speaker Kathryn Larsen thinks so! Catch her interview above.
City Fix: Watch Dutch Architect Winy Maas discuss making cities more communal, green and less overcrowded. Maas talks about unlocking built-up areas to create new spaces in overcrowded cities.
Deep dive
Get all your Design Indaba content in one place - subscribe to our YouTube channel and discover conference talks, in-depth interviews, behind-the-scenes take-outs and more!
The kindness meme
The Shelterbag offers protection from the elements for the homeless. Image credit: sheltersuit.com.
Winter can be cruelly cold when your home is on the street. Join the Shelterbag movement and provide warmth and protection to someone in need.