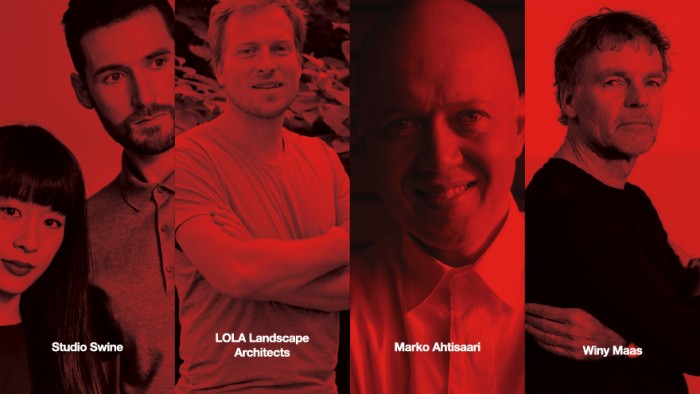 Across the world, our major cities are the hubs of creative and economic culture. Our cities are where we stake our claim. But they're also rapidly gentrifying, inaccessible or inhospitable to the poor, and some are unsustainable in the face of climate change.
Last year, the Guardian uncovered the ways town planning negatively impacts the day to day lives of women. We're also seeing architects moving to re-introduce nature where it had been snuffed out by industrialisation. In Flint, Michigan in the United States cost cutting measures and poor maintenance led to poisonous drinking water. And, just recently, in the UK, 79 people lost their lives in a fire at a poorly built high-rise ­social housing project, the Grenfell Tower.
There's a chance for developing cities to learn from these mistakes, and a chance for already developed nations to find new ways to solve existing problems. Design Indaba founder Ravi Naidoo and World Design Weeks founder Kari Korkman believe that Design Commons is a space where questions around better cities can be asked and answered. The two figureheads in global design will launch the new global conference at World Design Week (WDW) summit in Helsinki in September this year. Under the strapline, "A better city is possible", Design Commons hopes to open the floor to discussion and collaboration between unlikely partners.
"Having run a design conference for 22 years, we did not want to be typecast, and replicate a formula, but rather create a platform that was created to accompany design weeks globally: a capsule, travelling diffusion version of the flagship event in Cape Town," explains Naidoo.
It's a meeting of Design Indaba, the world's biggest design conference, and Design Weeks, the biggest design fair in the Nordic region. For Korkman, this cross-cultural relationship is what drives Design Commons. "We need each other. There is no individual, no nation that is better off alone," he says.
"The spectres of nationalism, populism and protectionism loom larger than ever. Creativity and innovation oppose this trend. New thoughts and ideas only emerge when we're open and collaborative. Closed systems stagnate. Open systems flourish."
To foster open communication, Design Commons does away with the regular conference format. Instead of a speaker on stage, removed from the audience, Design Commons speakers will sit among ticket-holders at a round table. Its café feel and evening timeslot makes it accessible to the 9 to 5 crowd.
"Everyone seems to feel relaxed, more social and receptive at evening events. So why not invite professionals to an evening conference? The major intrigue is yet the way Design Commons breaks the old traditional set-up of a conference. It will be fascinating to see how Ravi's vision of café culture embeds into conference world," adds Korkman.
So far, speakers for the inaugural travelling platform include Dutch architect Winy Maas, multidisciplinary studio SWINE, tech innovator Marko Ahtisaari and landscape architects LOLA.
More speakers will be confirmed soon.
Watch the Talk with Marko Ahtisaari