As the second day of Design Indaba comes to an end with delegates enjoying the Djs and performance artists out at the Design Indabar, presented by Chivas, on the piazza of the Artscape, we look back at the amazing speakers we saw share their work on the stage. From Japanese architect Sou Fujimoto, to Egyptian identical twins, to local artist Francois Knoetze's emotive trash monsters and finally Swedish creatives Snask rocking the stage – it was truly a day full of thought-provoking presentations.
Read about day one at Conference and our spectacular final day to find out about all our amazing 2016 speakers.
Global Graduates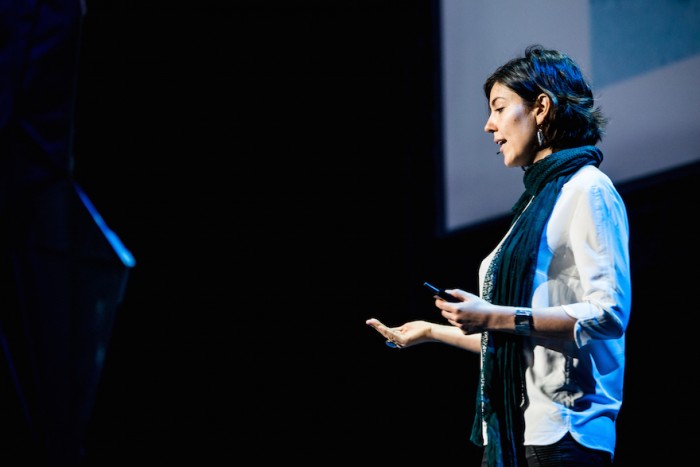 Architecture graduate Clara Mar Hernández López shared some of her various graduate work, including on the adaptive reuse of certain buildings. Architecture is a form of expression, she said.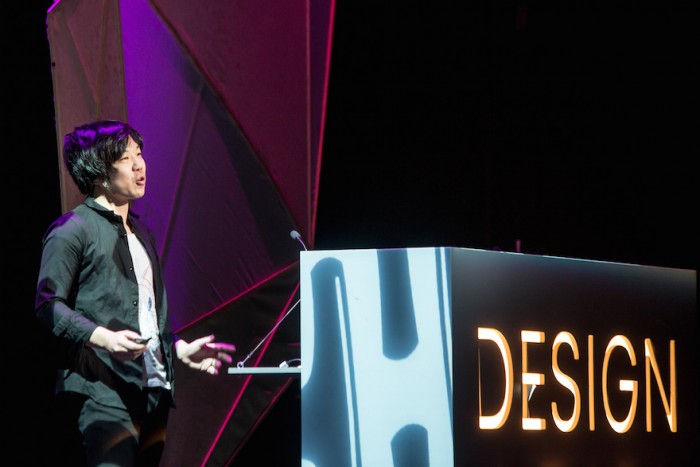 Kazuya Kawaskai, from the Keio University in Tokyo, is trying to to bring about a new era of speculative fashion. He is looking into how biology and fashion can come together, and how he can grow bio garments.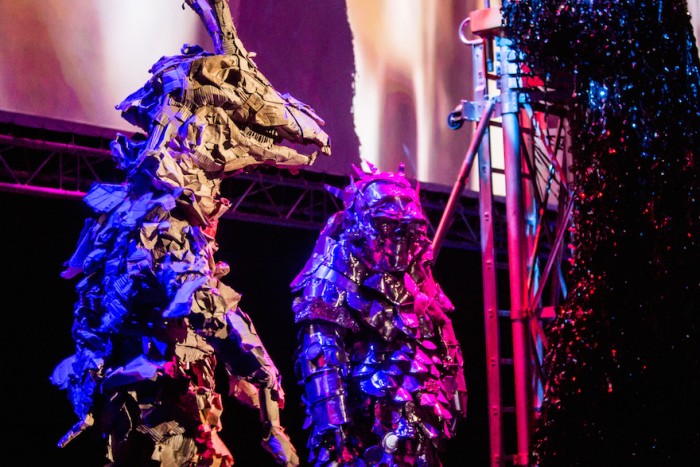 Cape Town-based performance artist Francois Knoetze created a spectaular performance piece for the Design Indaba stage, with more of his Cape Mongo trash monsters collected together into one presentation than ever before. He scripted a narrative that introduced each of their characters, much like a dystopian David Attenborough documentary, with details of each of their anatomy and behaviours.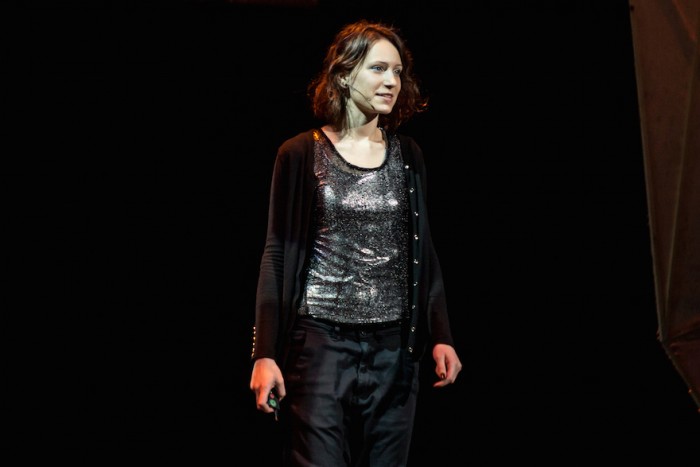 Basia Dżaman from the School of Form in Poland talked about how traditional Polish weaving techniques inspired her hyper-modern graduation project, which uses a KUKA robot to 3D print carbon fibre dipped in resin.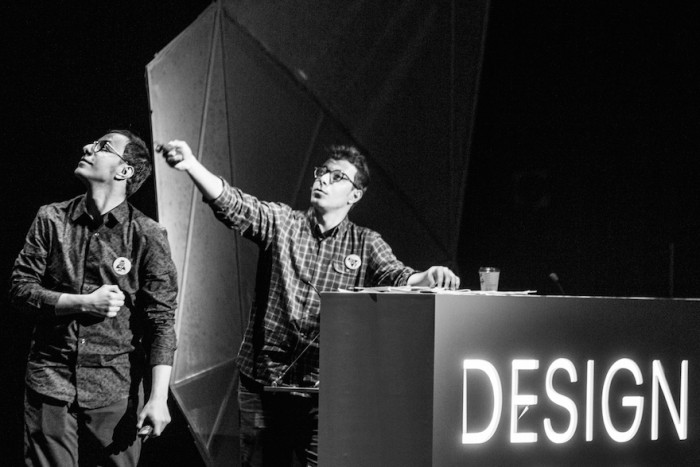 Twins Cartoon
Haitham and Mohammed El Seht gave the audience an insight into the world of Arabic comics. Telling candid tales of their childhood and the first job they were offered as a duo (in which the employer suggested they share the salary) they talked through the importance and power of comic art. A picture can say a thousand words, and an artist can change the meaning of a single word with a drawing. The expression on a cartoon character's face can communicates the tone of their voice and emotion much better than a sentence sometimes. The audience received a copy of a new english language edition of their magazine Garage.
Studio [D] Tale
Innovative designers Maxwell Mutanda and Safia Qureshi from Studio [D] Tale named their talk "Breaking the Echo Chamber". They shared stories of how as designers and city-dwellers we all have to learn to be custodians of our cities. Their work looks at helping informal vendors and informal transport systems in Harare, Zimbabwe and at how to reduce paper cup waste in London with their new sharing design, Cup Club.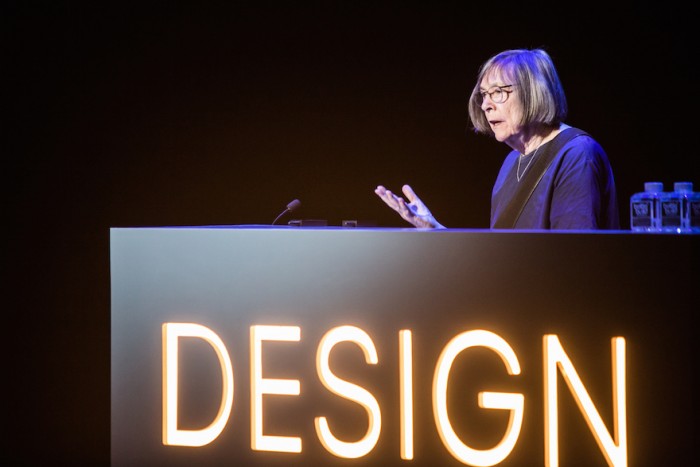 Margaret Calvert
Graphic design matriach, Margaret Calvert talked on the theme of work and play. She took the audience on a journey through her immense and well known body of work, including the street signs on the UK's roads and various typefaces, one of which is used by the Royal College of Art.
"I've always been an amateur," she said. "You do it your way"
Calvert has been in the industry for over half a century, and the audience gave her a well-deserved standing ovation.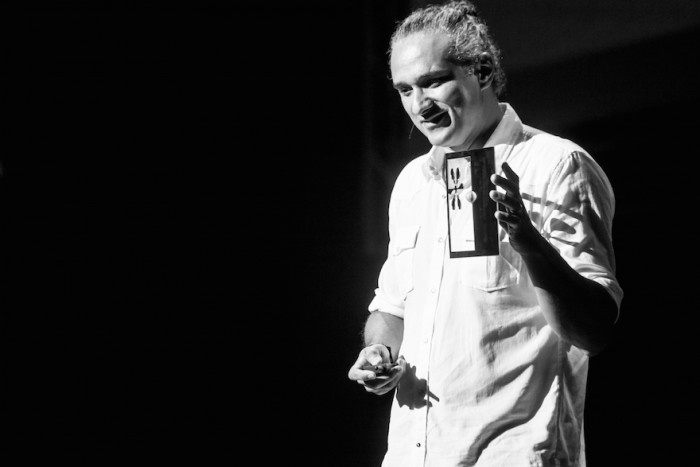 Fred Gelli
Fred Gelli is the foremost graphic designer in Brazil. His studio, Tatil – which translates to "tactile" in English, were behind the look and feel of the Rio 2016 Olympics and Paralympics.
Gelli finds inspiration for his designs in nature. His work is often multisensorial – the Paralympics logo design for example included haptic and sounds elements, and he believes that emotion in design is a powerful tool for connection.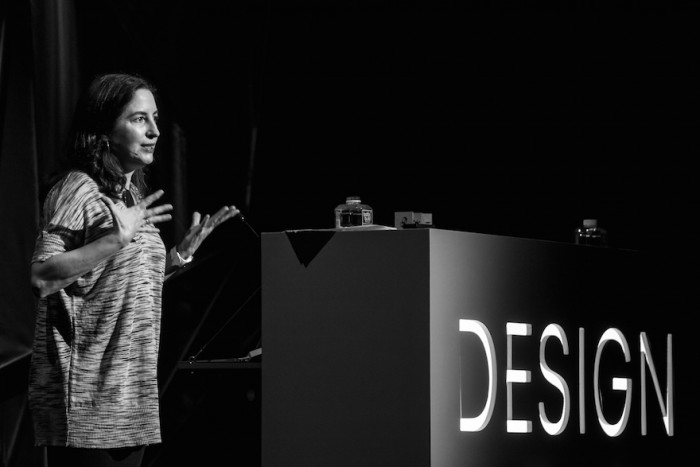 Elena Arzak
Elena Arzak is the fourth generation of her family to work in the kitchen of the Arzak restaurant. Inspired by the traditional flavours of the Basque region and the local ingredients, Arzak says that the key to the on-going success of the restaurant is innovation.
The food they serve is totally unique, cutting-edge and very local. Each plate tells a story and taste, says Arzak, can take you anywhere; cooking is a social tool – a tool for sharing experiences and memories, for creating connections and for helping build the brand of a country or town.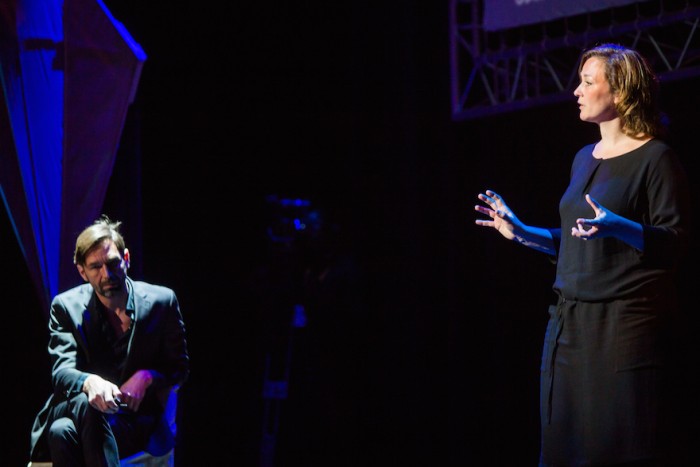 Van Eijk and Van der Lubbe
Miriam van der Lubbe and Niels van Eijk are a forward thinking design studio from the Netherlands. "Confusion is inspiring," said van der Lubbe at the beginning of her talk, because confusion triggers the imagingation.
Van der Lubbe claims that the user/viewer goes through certain different stages of a design: expectation, first impression, discovery, use and memory – and it is memory that is the most important.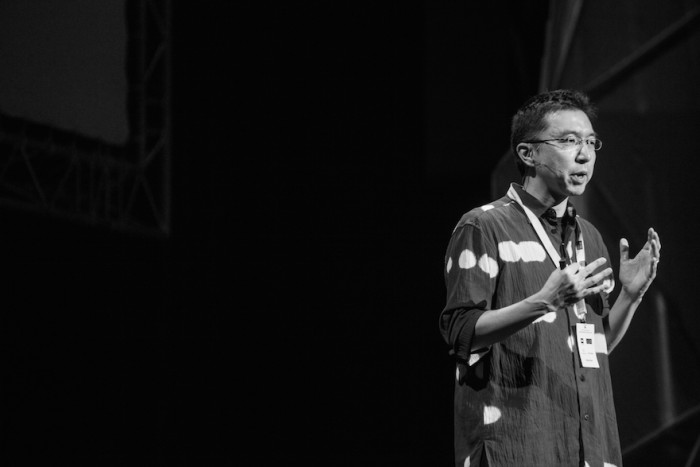 Sou Fujimoto
Sou Fujimoto's work exists in both the physical and philosophical realm. He believes that an architect should not define spaces by their functions: but should instead allow the user to shape their own experience. Fujimoto shared some of his exquisite body of work, including a toilet with glass walls so the user can appreciate the garden outside, his cloud-like Serpentine Pavilion, and a new project called Mille Arbres in Paris.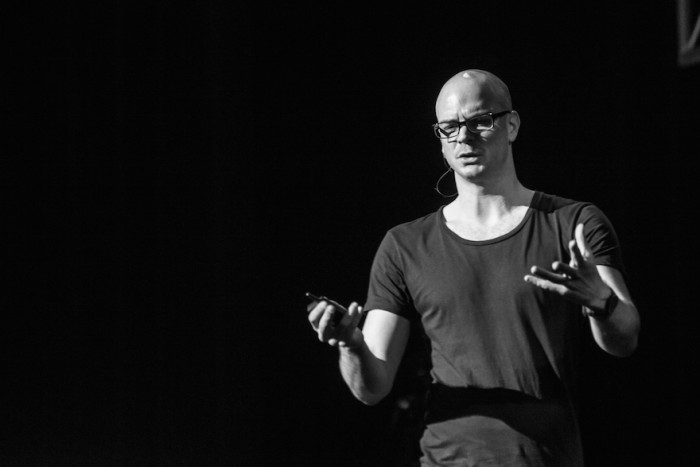 Benjamin Hubert
Benjamin Hubert did a presentation by numbers. Exploring the intricacies and realities of being in the design industry (especially as a design entrepreneur) Hubert talked the audience through his journey from starting his own business, Benjamin Hubert Ltd, to rebranding it Layer six months ago.
At Layer, Hubert looks at how design can build value into an object and talked about his work with Maggie's Charity, Scale – his modular accoustic system for offices, and his conceptual wearable Worldbeing, as well as sharing a new project he is involved in called Random Acts of Kindness (ARK). You can read our article on Ark for more details.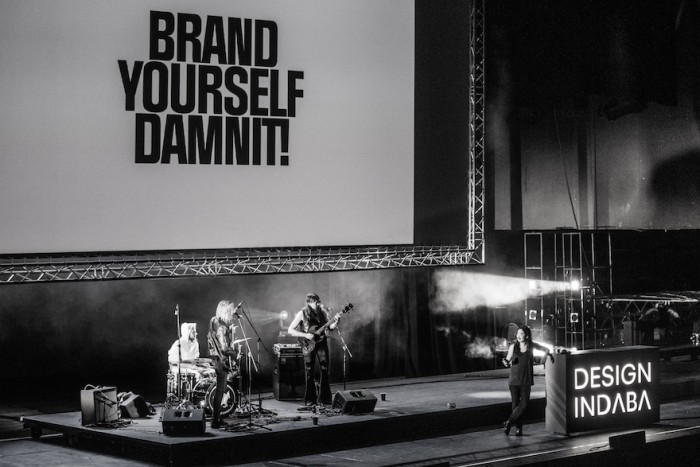 Snask
The final presentation of Design Indaba day two was from Swedish creative agency Snask. Arriving on to the stage in a new Mercedez-Benz Smart car with a rock band, Fred Ösk talked through some of the agency's creative process and commandments. They include make enemys while you gain fans and don't mix rock and roll with professionalism… They are hosting the official Design Indaba afterparty tonight. Watch out Cape Town!