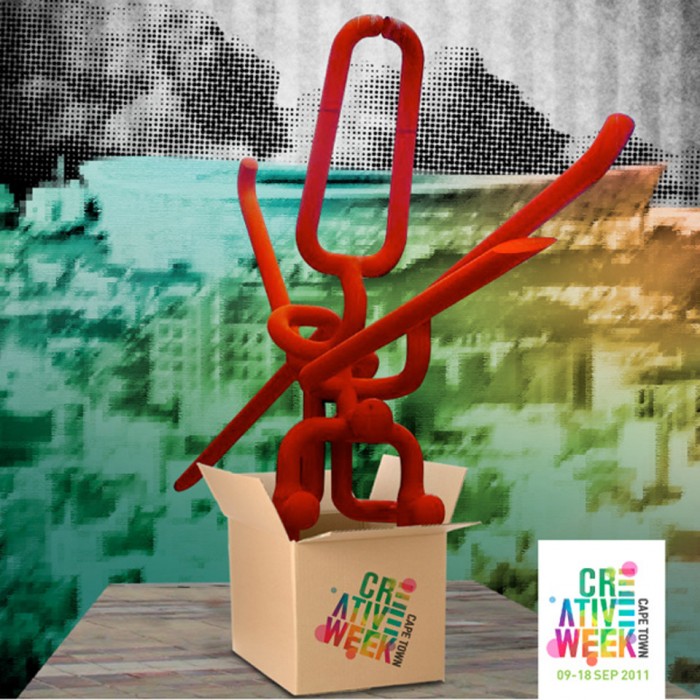 The second Creative Week Cape Town kicks off today in the city. This showcase of design, music, film, theatre, business, digital media, fine art, craft and innovation runs until 18 September 2011.
By providing a platform on which the local creative industry can showcase their work, the event aims to promote and strengthen the creative community and build on the city's knowledge economy.
Various events including workshops, exhibitions, walking tours, a film festival, lectures, presentations, open days and competition will be happening, with all the events focused on promoting interaction and networking opportunities. Many of the events will have in and around The Fringe, Cape Town's new design and innovation district in the East City.
Highlights of the week include a Creative Coffee Morning with illustrator Lauren Fowler, a jewellery making class at Inscape Design Studio and open studio days at the Montebello Design Centre.
A series of "Meet the Makers" tours invites the public of a visit to the studios of established Cape Town creative like Heath Nash, …XYZ and Pedersen + Lennard. Also look out a for the Paste street art exhibition, a public art installation, a poster exhibition and open afternoons at the Cape Craft and Design Institute.
Visit the Creative Week website for more details and the full programme.
Watch the Talk with Heath Nash