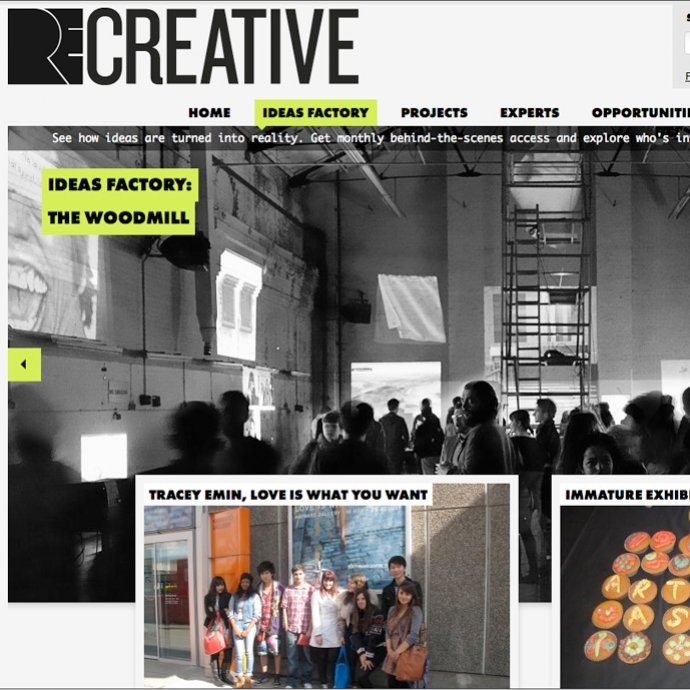 The RECreative website is the latest initiative by the Louis Vuitton Young Arts Project, aimed at giving young artists an opportunity to showcase their creative work online. The platform also allows them access to exclusive content from leading artists, curators and critics.
A partnership between Louis Vuitton and London's five leading arts institutions - the Royal Academy of Arts, the Hayward Gallery, Tate Britain, the South London Gallery and the Whitechapel Gallery- the Louis Vuitton Young Arts Project was started last year. The project gives some 200 Londoners, aged between 13 and 25, the chance to participate in a three year arts and education programme, which gives them exclusive access to the world of art.
Different sections on the website offers young people different ways of engaging with the arts. The "projects" section is where young creative can create their online profile, upload their work and get feedback. In the "ideas factory" section the evolution of projects and exhibitions, from start to finish, can be seen. The "experts" section is a platform for artists, critics and curators to share their thoughts and insights about how they got to where they are in the arts world. Competitions on the website allows visitors to enter to win trips to artists' studios, gain access to high profile art events and discuss their work with leading figures in the arts community. Lastly, the "what's on" section gives you an idea of the best exhibitions and arts events of the month, guest curated by a new artsist each month.