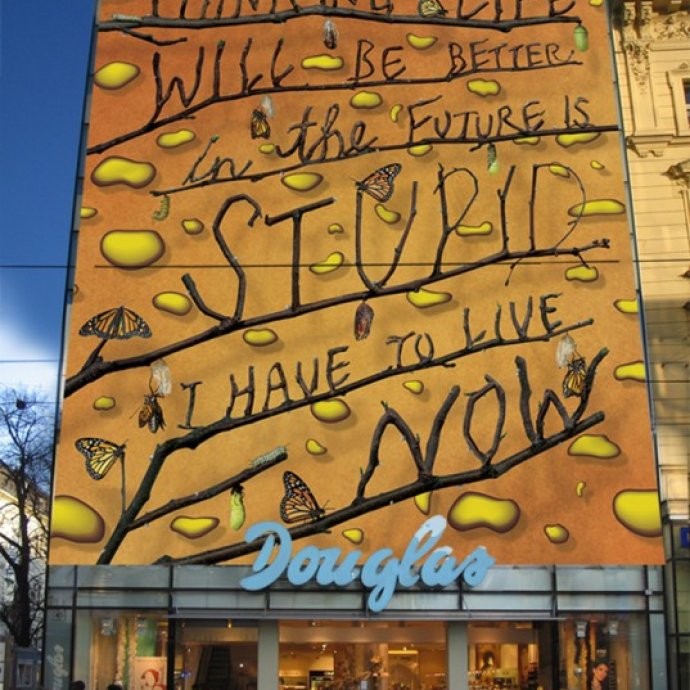 "For me, the debates are different. Between art and craft, the debate is as to whether the craftsman may be an artist and whether his work may be considered as a piece of art. Whereas the debate between design vs craft should be more linked to a question of process. Craft is also used by the designer, just as industry is. Craft is a tool for the designer, in a sense. Even the most industrialised process needs a craftsman's intervention, at some stage.
"What I see, especially in the graduate departments of high-end design schools, is that craft is almost completely put aside in favour of 'thinking' and 'concept'. I am not just talking about traditional drawing, typography or model-making skills but also about the craft of computer programming.
"I am currently doing an experimental year in Bali where craft culture is at its best, while most conceptual art is terrible. I suspect it will be a great influence on me."
Sagmeister sends "100 greetings from wonderful Indonesia".
Watch the Talk with Thomas Heatherwick