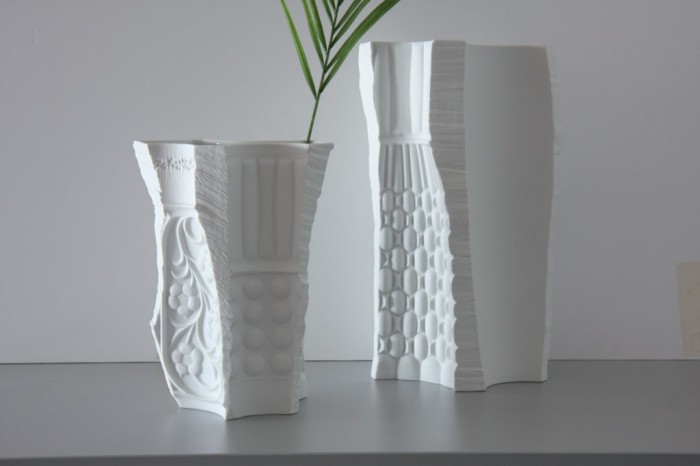 "Craft is an important part of my work. Very often I am inspired by the local Czech craft tradition. Unfortunately, glass and porcelain manufacturers in the Czech Republic are closing down and I am really in deep depression seeing that such a strong craft culture will now disappear forever.
"Craft is about place and context. More often, people talk about craft as being part of creation and divide ways of creation into categories like handcraft, manufacturing, semi-industrial production and industrial production. But even industrial or semi-industrial production is very much dependent on craft and context. That's why we have different porcelain from Delft, Copenhagen, Meisen, Sèvres, Herrend, Karlsbad, Japan or China. These places each have their own craft know-how, even if they work with the same material. Thus often the final product is a collective cultural product made by an individual crafter.
"In my opinion, it all goes together. All these 'neo names' are just a play on words. I like the old school name: Applied Arts. In this, I can see similar social aspects between Verner Panton's chair and a sculpture by Henry Moore. I'm not talking about similar aesthetic impact – we live in a time where design icons can be one-off pieces and a piece of art can be mass produced. Ideas have different ways of production and people are obsessed by creating categories."
Velčovský often gets asked if his porcelain Vase of Vases is really made in the Czech Republic.
Watch the Talk with Maxim Velčovský