Inspired to use art as a vehicle to instil a passion for and inspire the further conservation of South Africa's unique botanical world, Grootbos Private Nature Reserve has helmed two projects dedicated to botanical art in Africa: the compilation Grootbos Florilegium and the construction of the Hannarie Wenhold Botanical Art Gallery.
Grootbos Private Nature Reserve, a 123-hectare property located between Stanford and Gansbaai in the Western Cape, is celebrating 25 years of documenting and conserving the Cape floral kingdom with these two projects.
Grootbos Florilegium features botanical illustrations of the rare, endangered and charismatic plants found on the nature reserve, as rendered by 44 local and international artists. The monumental collection of more than 120 original artworks is not only the first contemporary florilegium in Africa, but is also the first in the world to feature pollinators alongside plants.
'We trust that the Grootbos florilegium will inspire and contribute towards a deeper interest in, and love for, the Cape flora and all its complexities,' says Sean Privett, Director of Conservation at Grootbos. 'It is our greatest wish that the art, science and narratives held within these pages will open eyes and hearts to the beauty and value of the landscapes that sustain us all.'
The second of the two projects is the opening of the first contemporary gallery dedicated to botanical art in the southern hemisphere. The Hannarie Wenhold Botanical Art Gallery, which opened in September 2022, showcases the 120 unique artworks of Grootbos Florilegium depicting the Cape floral kingdom and the insects and creatures that live in it. The building itself is set amidst fynbos and a milkwood forest on the vast nature reserve, surrounded by the very contents reflected inside its walls.
The establishment of the florilegium and world-class art gallery is aligned with Grootbos's mission to not only celebrate the Cape floral kingdom and share its wonders with the world, but also to instil a passion for fynbos and inspire others to adopt a conservation mindset. Funds from sales of the book and tickets to the gallery go directly to the Grootbos Foundation, which runs landscape-conservation and community-development projects.
Find out more about the florilegium here https://inda.ba/3Z3CWDk.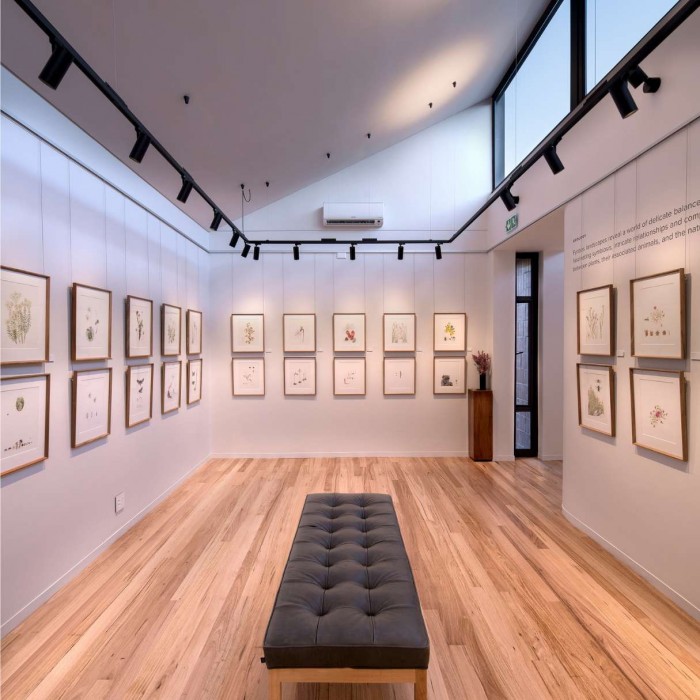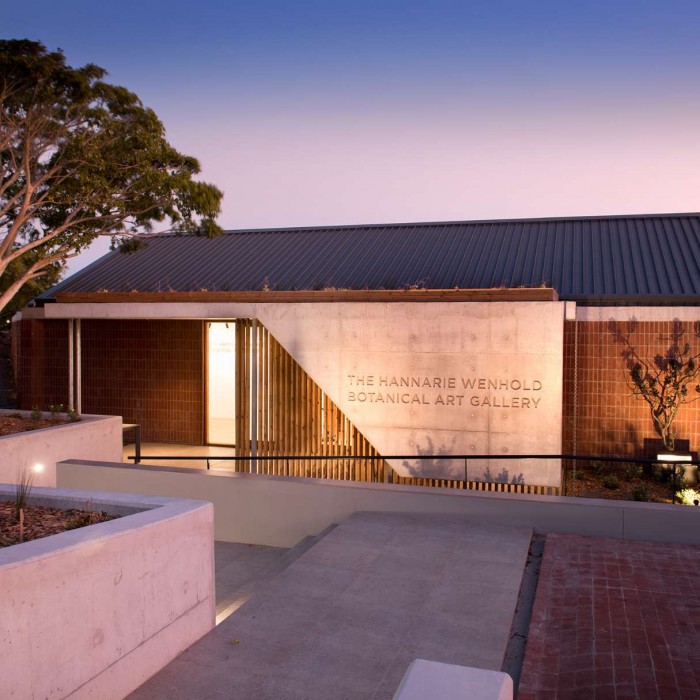 Read more
Vincent Callebaut's Pollinator Park brings people into harmony with nature's pollinators
Kaja Dahl on exploring the natural essence of Cape Town in scent form

Photographs: Grootbos Private Nature Reserve.