Situated on a mountain trail on 20 acres of land at an altitude of 3 600 metres in the Himalayas, in Ladakh, India, sā Ladakh was the first edition of a contemporary land-art festival intended to delve into 'climate optimism'. Aims included to 'foster an inclusive dialogue on climate-related issues' and engage and inspire communities, according to contemporary artist Raki Nikahetiya, co-curator and co-founder of the festival.
The exhibition, founded by Nikahetiya, along with mountaineer Tenzing 'Jammy' Jamyang and designer Sagardeep Singh in 'the breathtaking yet delicate Himalayan landscape', featured a selection of site-specific art installations by both local and international artists. They used discarded, renewable or reusable materials in an effort to encourage visitors to connect with nature and reflect on global environmental challenges.
One of the site-specific artworks on the mountain was 'River of Sweat', a comment on the harsh realities of the impact of capitalism on the climate by contemporary artist Anshu Singh. The colourful installation, made from thousands of discarded saris that would otherwise have ended up in landfills, drew attention to the environmental impact of the wasteful fashion industry.
Other artworks included artist and architect Tundup Gyatso's 'Kicker of Plastics', conjured out of plastic-bottle waste, earth and wood; Arunima Dazess Wangchuk's 'What if We Prayed to the Mountains?', which used everyday materials like clay, wire, wood, rope and rocks to emphasise the need for respect for Mother Nature; and Tsering Gurmet Kungyam's 'Bayul', a magical oasis of broken mirrors that explored the theme of the hidden lands (bayuls) that are said to be inhabited by fairies and dwarves who protect natural areas.
Alongside discussions on climate change and sustainability, sā Ladakh (which means 'soil Ladakh') investigated the role of the arts in fostering community and environmental resilience. The three-week-long festival included artist film screenings, augmented-reality artworks and video projections.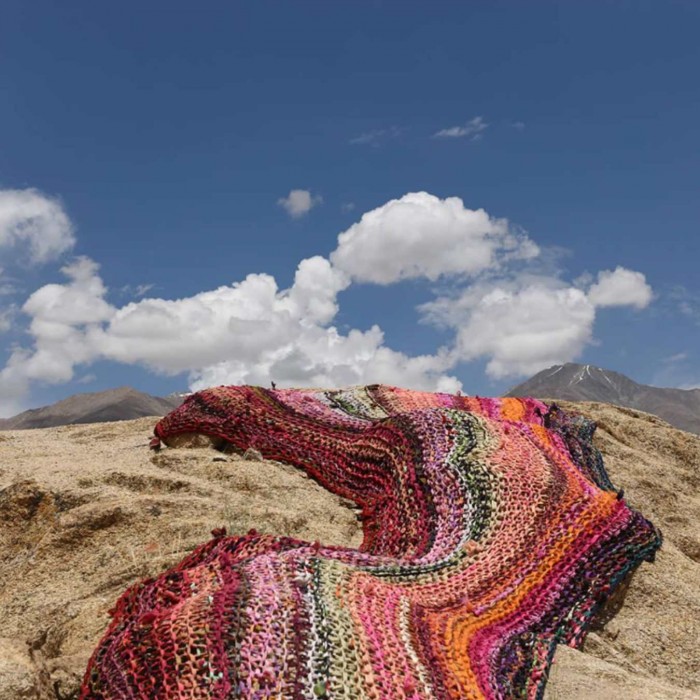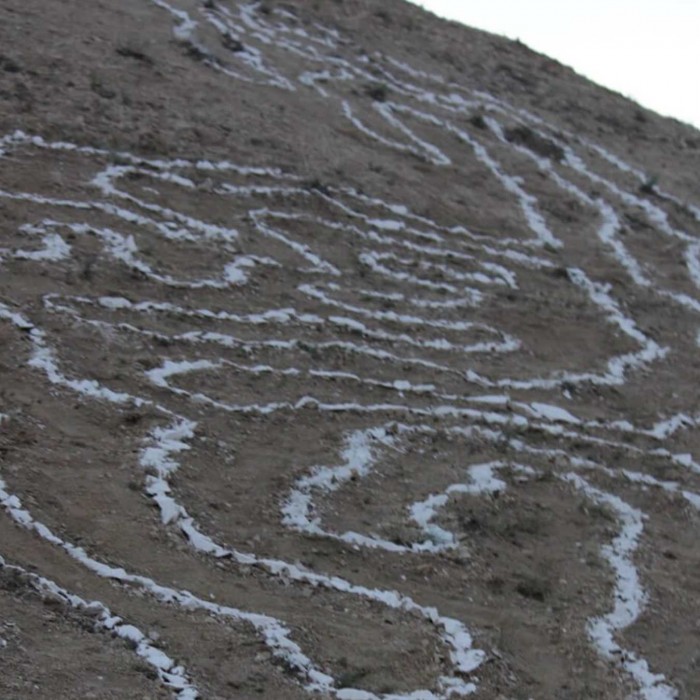 Read more
Photographs: sā Ladakh