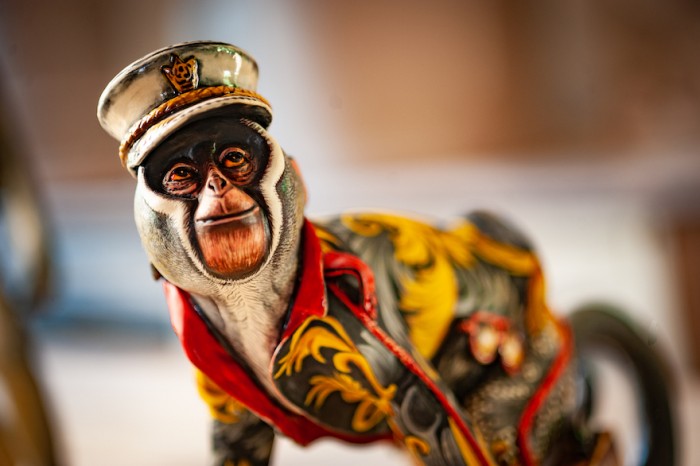 Ardmore's celebration of the animal kingdom has found expression in ceramics, wallpaper, scarves, décor, and playful artworks that bring founder Fée Halsted's passion for Africa into our living rooms, gardens and wardrobes.
The new Jabula collection of ceramics brings together an astonishing collection of whimsical, patterned, symbolic pieces. These continue in the same vein as the fruitful collaboration between Ardmore and Cole & Son, the luxury wallpaper and fabric specialists based in London.
It was Ardmore's striking ceramics that first caught the eye of Cole & Son. The company has created a wallcovering collection inspired by Ardmore's output. The Ardmore-Jabula wallpaper collection by Cole & Son focuses on leopards in bushwillow trees in Kruger National Park, wide-eyed bushbabies, hoopoes hiding in exotic foliage, parades of animals meandering to watering holes, and the rolling hills and valleys of KwaZulu-Natal. The wallpapers have a dreamlike, naïve quality that has found its way back into the new Jabula ceramics that are directly influenced by them, in what Ardmore found Fee Halsted calls "going backwards three-dimensionally".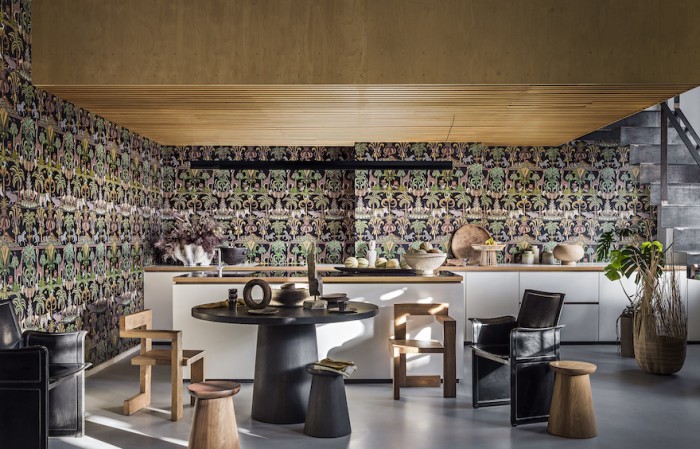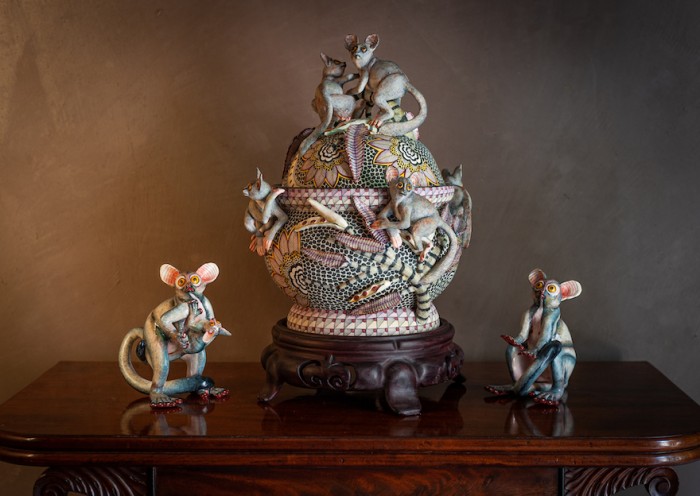 Halsted believes that Africa is the next frontier for creatives. "There's an unlooked-at freshness that teems with life and newness," she asserts. "I don't get excited by what's coming out of Europe – the fabric houses are not producing anything innovative – but I'm continually inspired by Africa, where people put love and time into their craftsmanship."
Each of the Jabula designs – wallpaper and ceramics alike – have deep personal significance for Halsted. For example, the Nene wallpaper pays homage to legendary Ardmore artist Phumelele Nene, who was one of the first of the Ardmore family of artists to die of AIDS during the 1990s.
Around 40 artists have been involved in the creation of the almost 200 works in the collection, the culmination of a decade's work. These pieces will be on display as part of an exhibition that will take place from 17-20 February 2022 at The Cellars-Hohenort hotel in Constantia, Cape Town.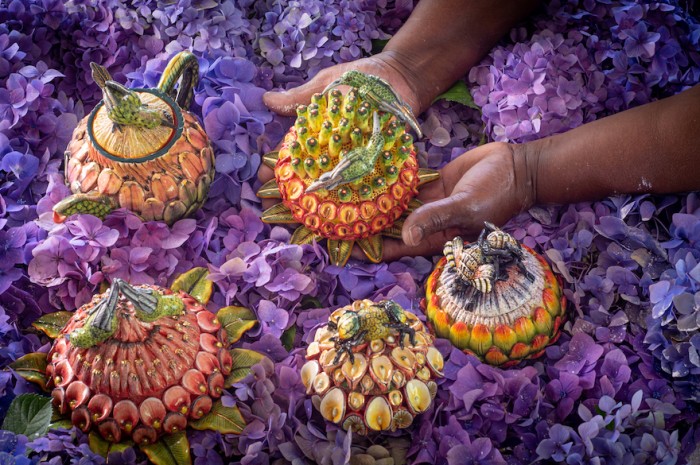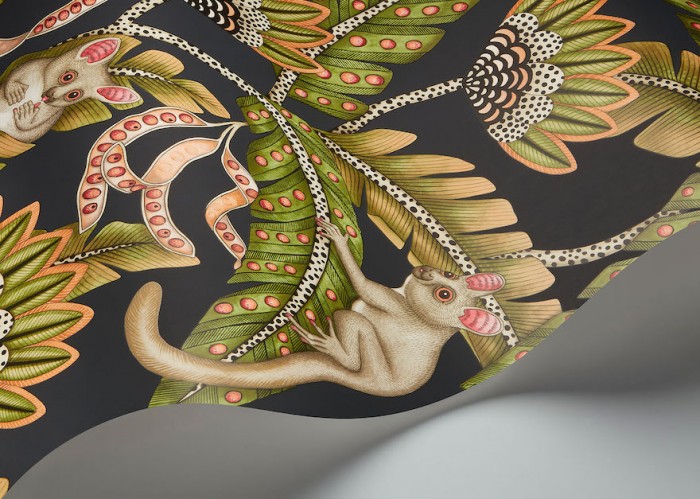 Halsted is thrilled to bring the playful yet meticulously observed and lovingly made vases, urns and other pieces to Cape Town, particularly in the wake of a pandemic that restricted movement and stifled communal gatherings.
"On the plus side, we had a lot of time to be creative," Halsted says. "We started collaborating for the fun of it. For example, we launched the Ardmore X Melvill & Moon Collection of fabric-draped expedition-style furniture, and we made Candles of Hope with Wild Olive African Artisans."
"The pandemic also gave us time to observe animals taking over in spaces where human beings used to congregate, like lodges and golf courses," she says. She was inspired to foreground animals that have taken on powerful significance at this time, like the endangered pangolin, chameleons that adapt to change easily, and crocodiles that represent the wisdom of ages in Africa.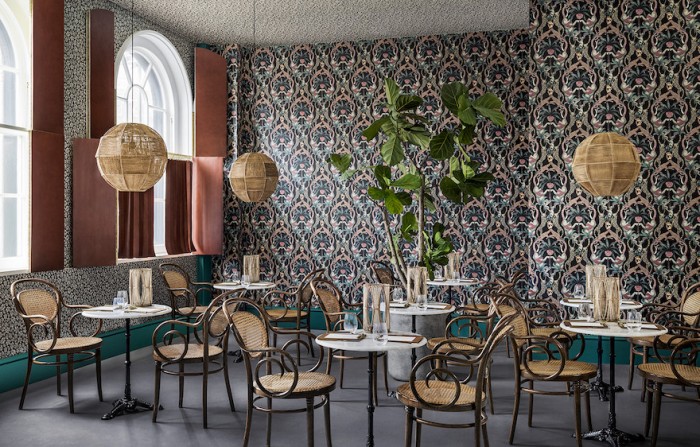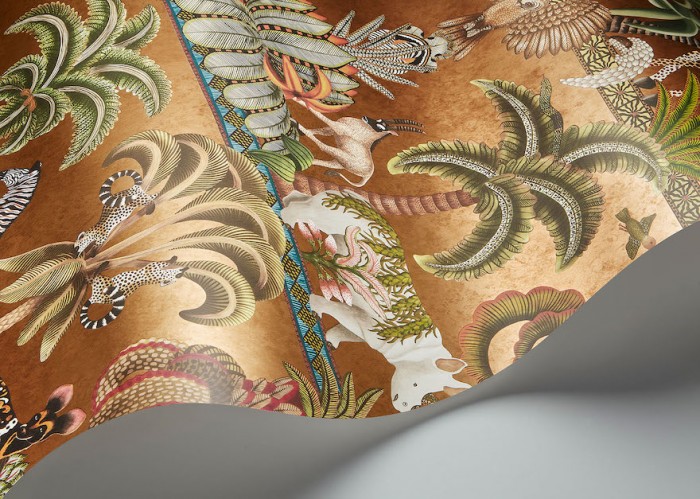 "We allowed ourselves to play, depicting monkeys with masks, and elephants using sanitiser," she says.
Exhibition visitors will be delighted by the enormous variety on display. The exhibition will also include the release of the Sabie King Scarf, inspired by the King cheetah, and Sabie Linen Tablecloths, which tell the story of the Sabie Sands area within the Kruger Park – all depicted in Ardmore's signature, energetic visuals.
Read more:
Credits: Ardmore