Fashion designer Adebayo Oke-Lawal went to an all-boys school in Nigeria and has always been concerned about stereotypes that exist around men, especially when it comes to being vulnerable.
Oke-Lawal, who was not only a speaker at this year's Design Indaba but also launched his winter collection called Don't Look Under My Skirt, says growing up and seeing men's relationships with each other, their friends, fathers and other men made him want to challenge those stereotypes.
Through his label Orange Culture, which he also describes as a movement, he did exactly that.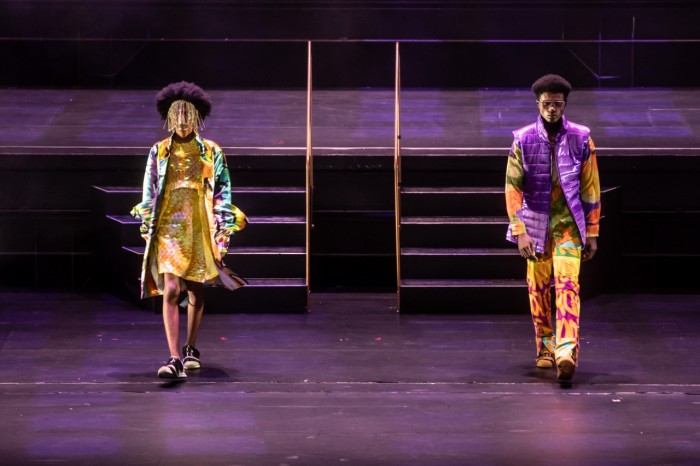 His latest androgynous collection features bright hues of yellow, purple, pink and orange, giving it an '80s inspired, futuristic element. Silk shirts, pants and coats also play an important role in the new line.
One of the male models graced the stage in a bright orange dress with the words "Don't Look Under My Skirt" printed on it, relating back to the name of the line as well as paying homage to the Orange Culture movement.
Now his work has been presented to and applauded by some of the major names in the fashion industry, including the likes of the late Karl Lagerfeld, Marc Jacobs, Ricardo Tisci and Nicolas Ghesquière.
Oke-Lawal believes that the response he now receives for his work shows that we have definitely progressed as a people.
"I love the fact that fashion has been such a huge part of that progression," he says.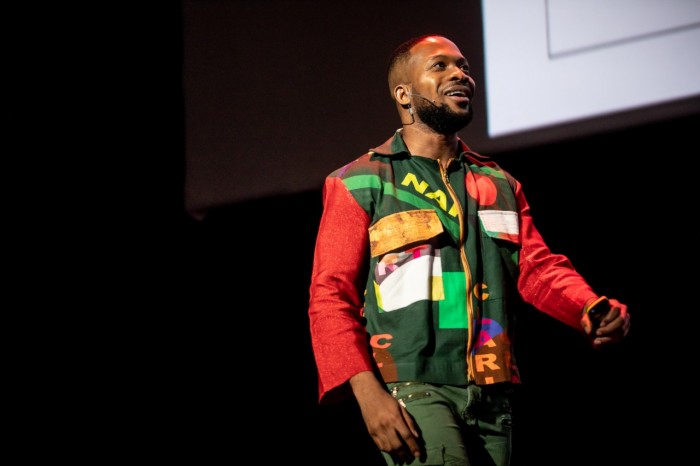 On fashion within the African continent he says: "Fashion in Africa is so amazing right now because we have a lot of opportunities to make (an) actual impact. More so than if we were in America or if we were in other countries that have developed aeons ahead of us.
"I feel like fashion will be such a huge part of the way Africa shapes its future and the way Africa progresses as a people on the continent and within its various countries. I think it's very important for us to understand the use of fashion and not just make clothing but understand that we need to create clothing that's intelligent, that starts conversations, that fixes issues and pushes for a growth from within."
More on fashion and design:
Conscious fashion: Amna Elshandaweely's take on fashion and revolution
Exploring nutmeg's connection to Dutch colonial history and fashion
The Araba Belle androgynous capes are inspired by Ghana's coast
Watch the Talk with Adebayo Oke-Lawal