The Mbera camp (pictured below), located 50 kilometres from the Malian border in the southeast corner of Mauritania provides refuge to around 60 000 Malian refugees. The refugees fled to the Mbera camp after the outbreak of a conflict between Tuareg separatists and government forces three years ago in northern Mali.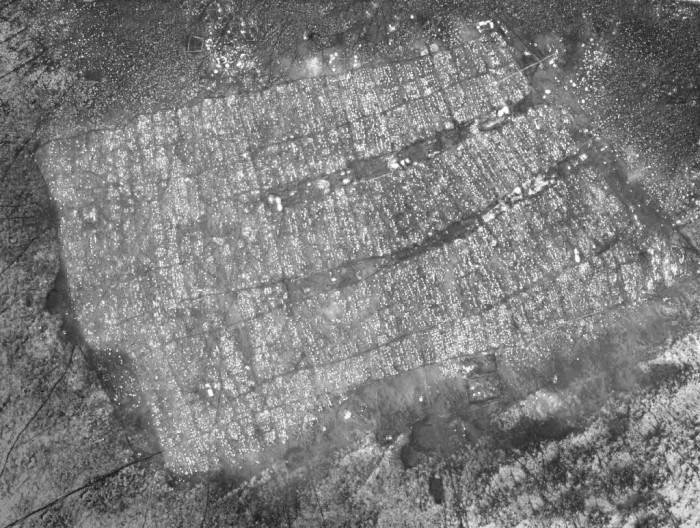 INTERSOS, an Italian NGO, and the Mauritanian Ministry of Education tasked Italian architecture firm FAREstudio to provide 60 transitional classrooms to the Mbera camp to replace the existing structures, which performed badly in the wind. FAREstudio was a suitable fit for the project as the firm specialises in designing for the poor and believes that "scarcity dictates appropriateness".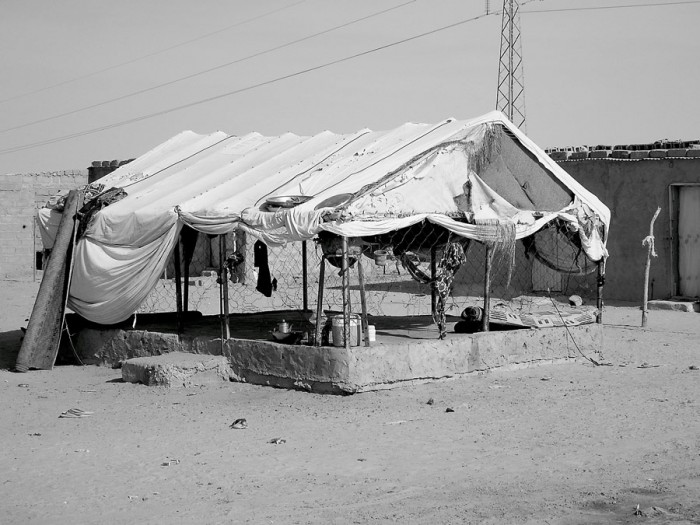 The concept of the semi-permanent, transitional classrooms aims to connect durable architectural solutions for building in the desert with emergency situations.
The sandbag building technique was found to be the best solution as the transport of other building materials like brick is expensive while sand is largely available at the Mbera site.
Bags filled with sand were used as masonry, and cement plaster was applied on chicken wire to both sides of each wall. The thermal performance of the classrooms was a great consideration in the design. FAREstudio covered the roof with curved metal trusses (a locally produced material widely used in the area), aimed at minimising the effects of wind and assuring natural ventilation and lighting in the classroom.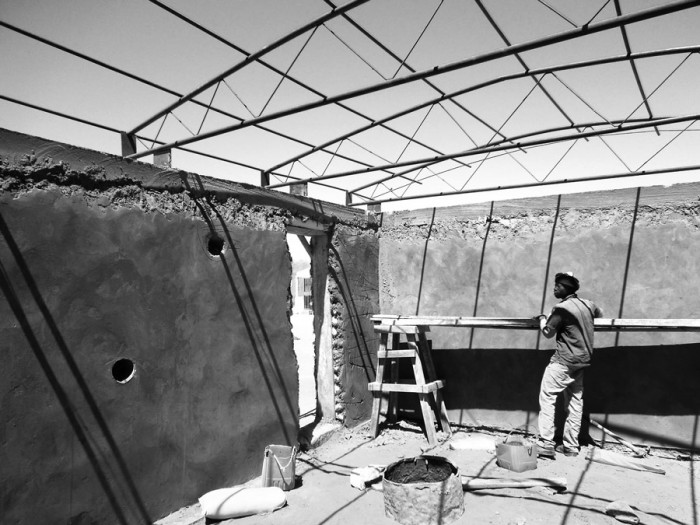 Refugees living on the camp were employed as unskilled labourers alongside skilled bricklayers and metalworkers on a "cash for work" basis. This arrangement gave the refugees an opportunity to earn some money by working on the structures that would form a part of their temporary home.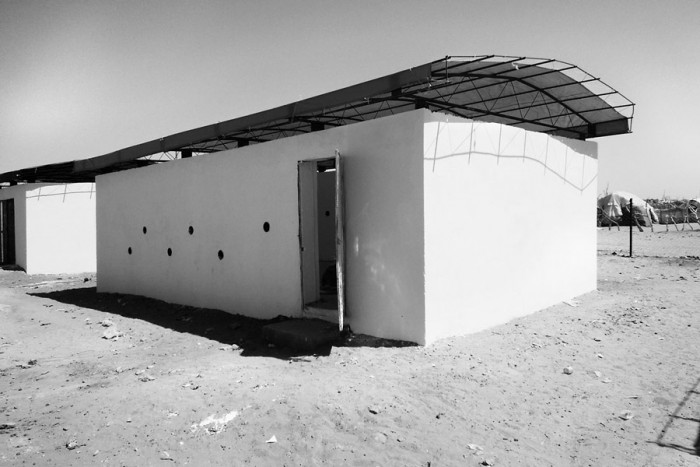 The Education Centre Building was completed in four months, with each classroom costing around $3 575.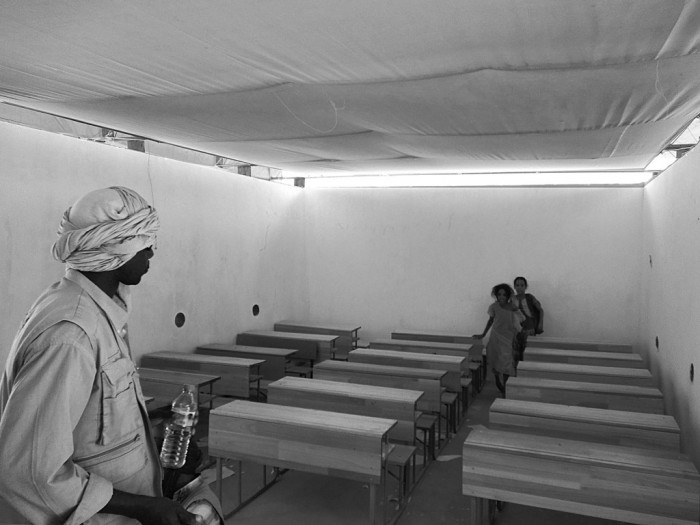 In 2009, Design Indaba completed the award-winning Design Indaba 10x10 Low-Cost Housing Project, using the sandbag building technique. The 10x10 project gifted 10 homes to families in Freedom Park, a township near Cape Town, with the aim of exploring innovative low-cost housing solutions.
Even though the separatists signed a peace agreement with the government, violence still simmers in Mali, preventing some refugees from returning home.