Download
options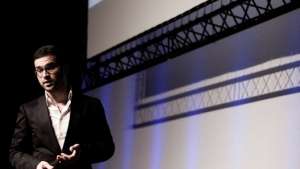 Download: Boback Firoozbakht: how to green buildings that already exist
Click on a link to download the video file
Persian-American creative Boback Firoozbakht is simultaneously a developer, designer, consultant, observer, social entrepreneur and citizen architect. Carryng the belief that the environment can influence the decisions we make and inspire us to build in certain ways, he takes us through his environmentally safe approach to architecture.
Transforming existing buildings is the greenest way of building, says Firoozbakht.
He is particularly interested in finding ways to make buildings that already exist affordable work and living spaces, through the symbiotic relationship that exists between humans and their chosen spaces.