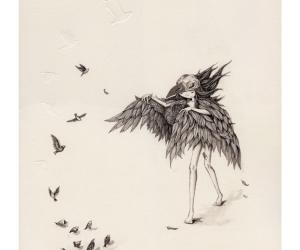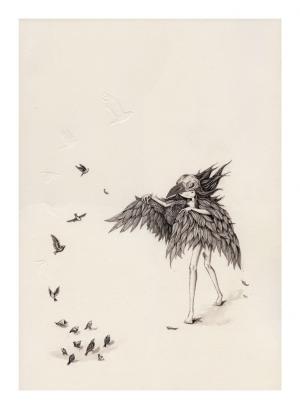 Standard
Wonder Meyer is a freelance illustrator revealing a distinctly hand-drawn yet commercial style in all of her artworks.
Meyer's artworks take inspiration from myth, folklore and symbolism, predominantly featuring female characters and animals in dream-like landscapes.
Combining hand-drawn techniques with unconventional printmaking techniques such as embossing and oxide painting on glass, all illustrations are unique and desirable.
Meyer's illustrations can be found on various garments in Country Fleeing retail stores in South Africa.