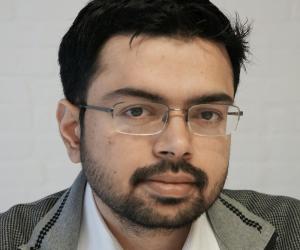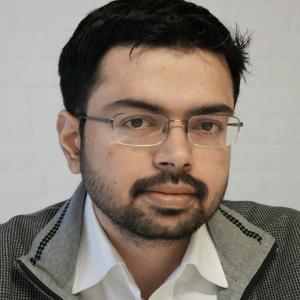 Speaker
In 2013 Vinay Venkatraman established Leapcraft, a new-age global innovation provider working with user-centred design, big data and technology exploration. Prior to this Venkatraman co-founded Copenhagen Institute of Interaction Design (CIID) in 2006.
Venkatraman helps shape the strategy and content for numerous initiatives through consulting, teaching and researching lead initiatives. He is trained as a product and interaction designer in India and Italy. His cross-disciplinary approach to design has in the past spanned design of consumer products, software and film visual effects.
He currently spends his time between creating new education curriculums, shaping policy initiatives for the Danish government and consulting large global companies on innovation around new design strategies and product experiences. He has helped create product strategies for companies like Nokia, Intel, Novo Nordisk, Maersk line, Lufthansa Technik, Philips lighting and more. His passion lies in incubating new technology ideas, finding new models of sustainable socio-economic development using appropriate technologies.
As part of his academic interests, he has taught courses at the Copenhagen Business School, IUAV University in Venice and the IT University in Copenhagen. His current interests include tangible user interfaces, service design and finding new models of sustainable economic development using emerging technologies. As part of this Venkatraman has initiated a global research track for emerging economies called Frugal Digital to help empower small businesses using innovation based on simple and inexpensive technologies.
In 2013 he also initiated the Big Data Visualization academy in collaboration with Danish Design Centre to create new skills and build awareness of how big data can be utilised along with design thinking and innovation strategy.
Venkatraman routinely travels and lectures world wide on platforms like TED, where he speaks on innovation, user-centred methods and design for social change.
Recently he was the recipient of the Grundfos RejseGalat award from the Danish Design Council and has served on numerous jury panels for design awards.