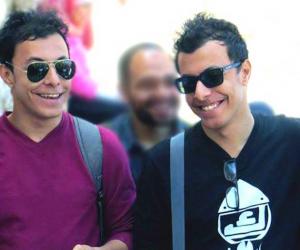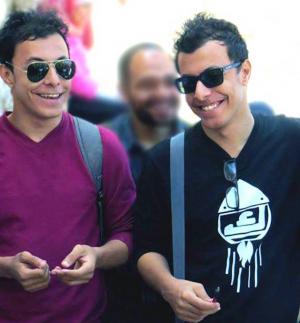 Speaker
Egyptian artists (and identical twins) Mohamed and Haitham El-seht work under the name Twins Cartoon. They graduated together in 2008 from the Faculty of Fine Art in Minya University, Upper Egypt.
In addition to being comic artists, Twins Cartoon are art instructors, workshop facilitators, concept and creative artists. Their art has been shown in many exhibitions in Serbia, Italy and the Czech Republic. They have also worked as comics experts and representatives of Egyptians comics artists at BECA (Comics international Week 2014).
The El-seht twins founded a project called Kawkab el rasameen ("painters planet"), which has grown into a large community for local artists and holds artistic gatherings in the streets of Egypt as well as workshops between professional, underground and amateur artists.
Most recently the brothers founded Garage comics magazine (the first edition was published in August 2015) and the Cairo Comix International Festival, which took place in September 2015.
Haitham and Mohamed believe that art reflects the soul of society and establishes effective community participation among artists and people. They aim to encourage people from different cultures with different language to work together. This spirit led to the book Africa illustrated Tales #1, born of a two-day-long workshop involving 25 artists, some amateur and some professional.