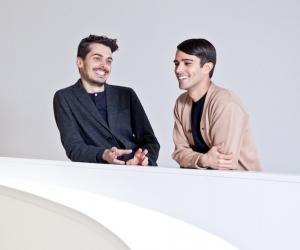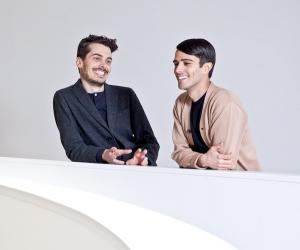 Speaker
Andrea Trimarchi and Simone Farresin are the Italian design duo behind the Amsterdam-based Studio Formafantasma.
Both Trimarchi and Farresin completed a master's degree in contextual design at Design Academy Eindhoven in 2009 and have since become largely interested in product design. Studio Formafantasma has developed a coherent body of work characterised by experimental material investigations. Their work has explored the relationship between traditional and local culture, as well as critical approaches to sustainability and the significance of objects as cultural conduits.
Studio Formafantasma perceives its role as a bridge between craft, industry, object and user, and its interest lies in forging links between its research-based practice and the wider design industry. Whether designing for a client or investigating alternative applications of materials, Studio Formafantasma applies the same rigorous attention to context, process and detail.
Studio Formafantasma's work has been presented in international publications and in museums such as London's Victoria and Albert Museum, the Chicago Art Institute and the Stedelijk's-Hertogenbosch, to name a few.
Currently Trimarchi and Farresin are teaching at the "Well Being" Department of the Design Academy Eindhoven.