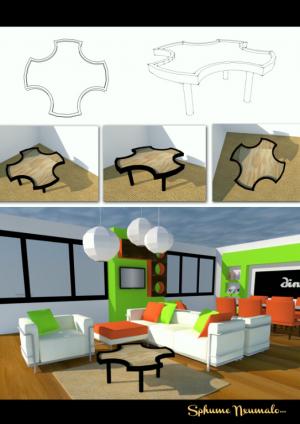 Standard
Sphume Nxumalo is a Durban-based furniture designer with a background in interior design.
A lover of exploration, Nxumalo is constantly on the look out for different inspirations and styles that can be implemented in the furniture designer's creative process.
Nxumalo's latest furniture collection consists of four small tables made from a combination of plywood and black steel. The juxtaposing materials has a modern, contemporary and desirable aesthetic.