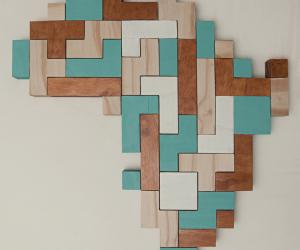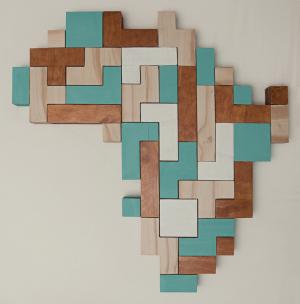 Standard
Drawing on his graphic design background, Mike creates customised artwork and furniture. Working mostly with wood, & Sons. also incorporates other materials into the creation of designs to reveal a unique and authentic product for any home or office space. All creations are designed merging aesthetics with functionality, and traditional with contemporary design.
My business is based upon the idea of 3D mixed with graphic design. At the moment I am only exploring the use of wood as a graphic medium. The pieces that I design would most likely be used in an office/home/restaurant, but are not limited to these spaces.
Mike van Heerden was part of Emerging Creatives 2012 and was the winner of the Most Creative Stand at Design Indaba Expo that year.