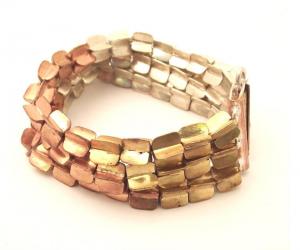 Standard
Siviwe Sbongakonke Jali is a Durban-based creative focusing on jewellery design.
With multiple inspirations and creative processes, Jali considers himself a conservative designer that is however always willing to experiment.
His jewellery creations are considered to be a tri-colour union between silver, copper and brass. Using all these bold colours and materials together in each piece, Jali's creations are one-of-a-kind statement pieces.