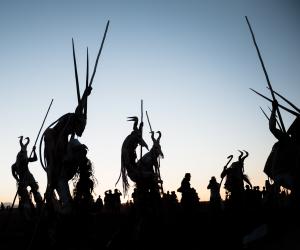 Pro-account
ReVel Productions is a Cape Town based production company that has been operating since 2012. Officially registered in 2015 as a PTY (Ltd), ReVel is focused on live conceptualization, production management & recruitment in the entertainment industry. We believe "Culture is what Keeps"!
We are the proud suppliers for Infecting the City Festival, National Schools Festival, Open Book & Cape Town Fringe. Some of our original performance concepts have featured at Sanlam, Media24, Pernod Ricard & The Cape Chamber of Commerce to name a few. Our unique positioning in the industry allows for us to leverage a wide variety of production services to provide intuitive solutions to events, festivals & independent productions.
We are passionate about the development and growth of the arts industry. Training and upskilling is a vital part of our company manifesto. We pride ourselves in giving back to the community by offering young graduates & trainees opportunities with professional artists & industry mentors. Growing our client base is vital to ensuring that we can continue to offer permanent & sustainable positions from a largely outsourcing based industry. Our vision is to be a cornerstone of South African arts, through formalization, accountability & creative excellence.