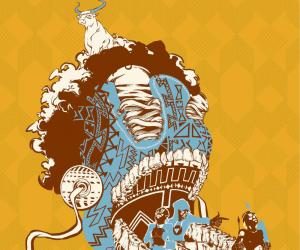 Standard
Pola Maneli is a Port Elizabeth-based communications designer working as an illustrator.
Known for combining illustration with graphic design principles and using vernacular iconography and pattern making, Maneli creates authentic artworks that play up South African stereotypes.
Maneli's work also references various social issues in South Africa, more specifically HIV and AIDS, in the hope of addressing the stigma associated with the syndrome.