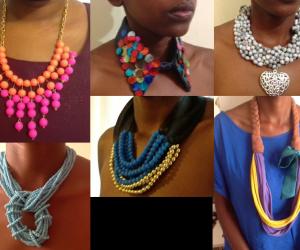 Standard
Mozaic Accessories is Durban-based jewellery brand founded by three friends, Londi, Lona and Gugu.
The three creatives custom make an authentic range of jewellery and fashion accessories, including necklaces, headscarves, belts, turbans, earrings, rings and bags.
With a dedication to sustainable design, Mozaic Accessories uses scrap materials and off-cuts discarded by local fashion designers to make their eye-catching creations.
Mozaic Accessories have participated in various fashion fairs around Durban.