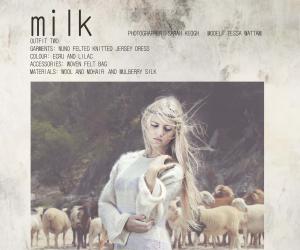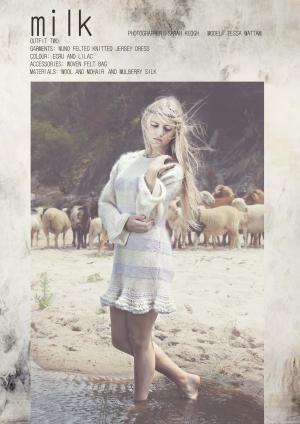 Standard
Milk: Mohair She Felt is a fashion brand founded by Port Elizabeth-based fashion designer Ruth McNaughton.
Making garments using mohair and felt with a variety of knitting techniques, McNaughton opens customers' eyes to the exciting world of sustainable design and its endless possibilities.
Milk: Mohair She Felt's current range consists of dress jerseys, avant-garde cocoon capes and accessories available in natural or light pastel colours, that brings a feeling of comfort and purity to each garment.