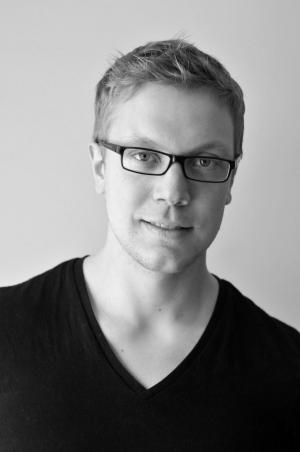 Speaker
Michael Grigoriev is a design strategist exploring the role design plays in catalysing social change. His varied experience includes an award-winning background in industrial design where he has sculpted consumer electronics in a corporate design environment, and has worked with an array of clients ranging from industry leading corporations to start-ups and environmental non-profits. His entrepreneurial spirit and background in business have helped him launch his own start-up, and always leave him tinkering, making, and dreaming up new side projects.
These experiences and a strong social conscience have led to a greater appreciation for the role design should play in the world's more pressing challenges, and his role within this emerging landscape. Armed with a broad range of abilities and perspectives, Grigoriev became engaged in co-organising his local CreativeMornings chapter, while becoming a key member of the HUB social innovation co-working space in Ottawa, Canada. He's armed with an agenda of invigorating discussion around the intersection of design with social innovation, development, and policy, while charting a course as a progressive design thinker and doer.
Currently, Grigoriev is conducting research for his Master of Design at Carleton University. He's casting light on how to strengthen design initiatives in development work by tapping into a local community's knowledge by crowdsourcing participatory design research. His research builds bridges between international development, open innovation, collective intelligence, social innovation, oh, and design.