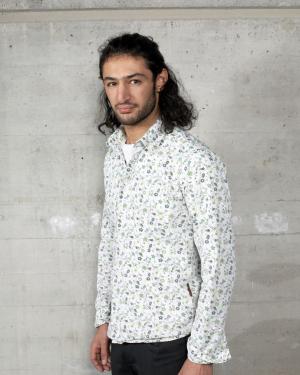 Speaker
Born in Afghanistan in 1983, Massoud Hassani moved to Holland in 1998 in search of a better life.
Having adopted a new lifestyle and cultural habits, Hassani decided to pursue a creative education at the Design Academy Eindhoven. His creative talents had already emerged as a child in Kabul, where he would make all kinds of toys, sculptures and paintings.
Hassani's 2009 research project focused on air, fire, earth and biomimicry, the result of which he turned into products.
One such product is the Mine Sweeper, a landmine decommissioning device that takes its inspiration from a childhood toy. Mine Sweeper is a wind-blown, bamboo-spiked ball that loses spikes with each landmine detonation. A GPS built into the Mine Sweeper tracks the landmines back to a website to help track a safe course.
As a child in Afghanistan, where there are literally millions of landmines and the Mine Sweeper is Hassani's solution to this problem.
The project has won several prices and is nominated for the Design of the Year 2012 by the Design Museum in London.
Hassani's latest project is a series of cooking products called "Silk Cooking", inspired by Afghan traditions.