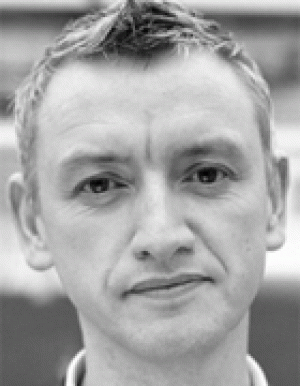 Speaker
Martin Raymond edits Viewpoint magazine and is also author of The Tomorrow People: Future Trends and How to Read Them (2003, Financial Times/Pearson Education). He is a regular contributor on trends and business to the BBC, and cofounder of the Future Laboratory.
Born in 1961 in Ireland, he moved to the UK in 1984, to work as a journalist in the design, fashion, film and video sector. He founded VideoGraphic, and later became an associate editor at Screen International. He went on to edit and re-launch the UK's fashion business bible, Fashion Weekly. A return to his native Dublin to present RTE television's fashion magazine programme, Head to Toe, was followed by a four-year tenure at the London College of Fashion as senior lecturer in fashion journalism.
A Fellow at Nottingham & Trent University, he maintains a busy schedule of lecturing at more than 12 colleges and universities throughout Great Britain and Ireland. Raymond is currently working on his second book, The Hidden Life of the Consumer, which takes an ethnographic look at how and why people shop, and how brands and retailers can plug into the process in a way that benefits consumers, as well as the brands and organisations targeting them.
His clients include BBC, Unilever, Cornwall Enterprise, Panasonic, Just Group, Pacific Brands, Orange, Hudson Global and FPC.