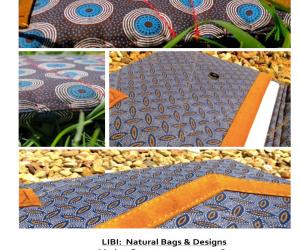 Standard
Marlon George is a Cape Town-based creative specialising in designing and manufacturing computer covers made with natural materials.
Driven by craft and the continuous improvement thereof, George's designs are deeply rooted in a South African aesthetic and allude to many local, traditional craft practices.
With a focus on sustainable design, all computer covers are made using natural materials including Mohair, raw silk and Shwe-Shwe, which have the lowest impact on the environment.