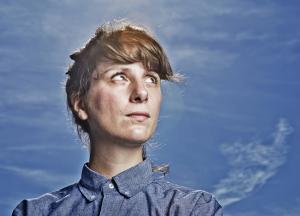 Speaker
Marguerite Humeau is a speculative designer and director of a design trilogy. A Royal College of Art graduate, she was born in France in 1986 and currently lives and works in London.
As the designer, heroine and narrator of epic journeys, reality for Humeau is "becoming increasingly opaque and could be seen as a permanent fiction".
The "design trilogy" she is currently working on is concerned with reconnecting extinct, unknown or physically unreachable lives.
Creating work from nonexistent, inaccessible or lost data is one of the toughest challenges Humeau has had to overcome in her creative career.
As such, her work is introduced as a "quest, setting up an enigma, narrating the journey and staging its final outcomes". These outcomes vary between science fiction, semi-real, synthetic or supernatural events.
Humeau's work has been recognised internationally through various awards, exhibitions and publications and is part of the MoMA New York permanent collection.