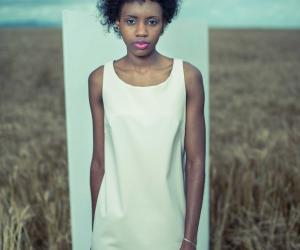 Standard
What began as a collaborative effort on a single wedding dress has developed into a fully-fledged creative partnership. Using locally sourced talent and materials, the duo produce a diverse range of quality garments that combine clean lines and strong silhouettes with unexpected design elements.
The MarethColleen range places a strong emphasis on intricate beadwork, which has resulted in a fledgling community upliftment project that empowers rural individuals through skills development.
MarethColleen offers ready-to-wear and bespoke pieces for women. Much attention and time goes into handcrafted beaded garments and accessories. MarethColleen's range was inspired by Lesch's experience in one of the world's best designer studios, interning at Alexander McQueen, which resulted in their first beaded wedding dress in 2011.