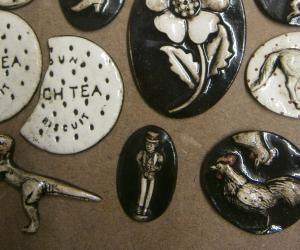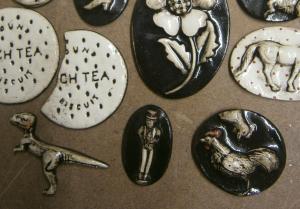 Standard
Lucy-Made is a Cape Town-based jewellery and stationery brand founded by Lucy Stuart-Clark.
Lucy-Made's jewellery is made using white earthenware clay and decorated with under-glaze ceramic paints with touches of gold luster. The ceramic collection includes brooches, earrings, bracelets and buttons.
The stationery collection comprises a singular series of hand-bound note and sketchbooks made of recycled paper and covered with envelopes and old South African naval stamps.