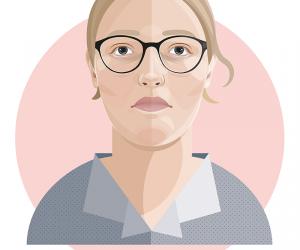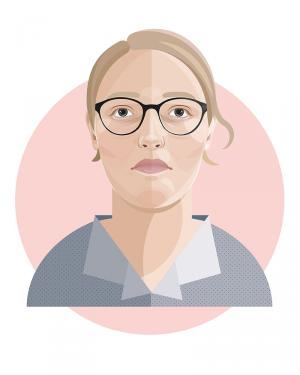 Pro-account
Karma Elston is a graphic designer and illustrator who focusses on creating detailed vector artwork. She investigates the relationship between geometric shapes, solid colour and layered gradients to create interesting characters and compositions.Many of her illustrations centre on pop culture and 'geek culture' icons.
She is also interested in corporate identity design: Her student branding project for the South African Book Fair (2015) and BeeHaven (2017) branding have both been Loerie Award finalists in the student CI development category.
Through her work, she explores the human experience and aims to add a little humour to the world. Such is the case with her board game design, Good Karma Bad Karma..." for anyone who finds humour and irony in the cards they are dealt".
Her hidden talent is sneaking up on people and she once laughed herself awake. She has trouble identifying those weird shades between blue and green and thinks a cobbler installs cobblestones.