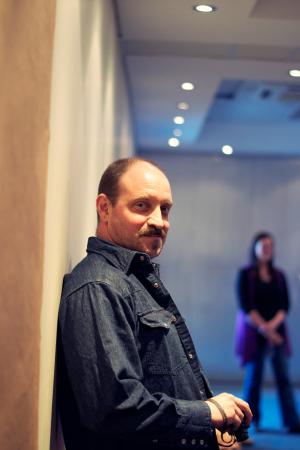 Speaker
James Victore is a self-taught, independent designer. Victore's work ranges from publishing, posters and advertising to illustration and animation. His clients include Moët & Chandon, Target, Amnesty International, the Lower East Side Tenement Museum and Portfolio Center.
Victore's posters are in the permanent collections of the Palais du Louvre, Paris; the Library of Congress, Washington, DC; and the Museum für Gestaltung, Zurich; among others. His work has been featured in exhibitions and magazines around the world, and in 1999 a book of his work was published in China. He teaches graphic design at the School of Visual Arts in New York and is a member of the AGI.
Awards Victore has won include an Emmy for television animation, a gold medal from Broadcast Designers Association, the grand prix from Brno Czech Republic Biennale, and gold and silver medals from the New York Director's Club.