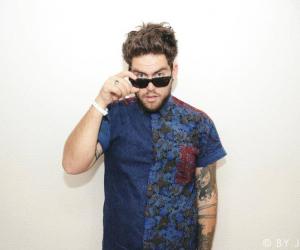 Standard
Having been exposed to music at an early age from his fathers extensive record collection of 60's, 70's and 80's Rock, Funk and Soul, Jakobsnake's fascination with sound and music soon bred into an intrinsic passion.
His upbringing in bustling Johannesburg and the influences around him encouraged him to nurture and explore his varied musical interests and talents, and he quickly became a common feature as a budding young talent in bands and informal Cyphers alike.
After traveling to London and America and being exposed to an international scene and standard for left-field electronica, Jakobsnake realised the true scope of what a more focused career in music had to offer. He moved to Cape Town in the hopes of being part of its nurturing and innovative electronic music scene.
Fast-forward to today and he is one of the busiest characters around. One half of the BTEAM DJ group, a rapper and beatboxer in Electronic Rap outfit Voicetag and the drummer for Spoek Mathambo and Mshini Wam - Jakobsnake has a career as eclectic and spontaneous as his solo DJ sets.
2010 and 2011 saw him tour around the world as part of Mshini Wam including visits to Europe, North America and South America for countless gigs with both BTEAM, Voicetag and as his solo Project - Jakobsnake.
Having been instrumental in exposing more of an African sound to the Electronic music circuit in Cape Town, starting the AfroClap! parties, Jakobsnake's love for quality, diversity and his country is evident throughout his music and personality.
One things for sure though, you wont be standing still when he plays!