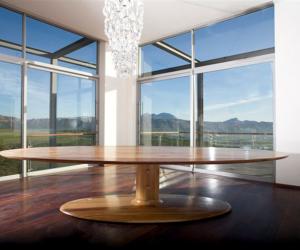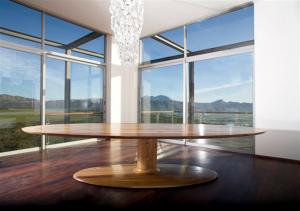 Standard
Cape Town architect, Frank Böhm has been incorporating his unique furniture and lighting installations into his buildings for years… these designs have been combined to form the Frank Böhm Collection.
His sculptural designs integrate solid timbre beams with glass, steel and other pliable materials. Full scale beams made from alien vegetation such as Rose Gum and Stone Pine are locally sourced and air dried for up to 10 years.
Inspired by the pursuit of precision, detail and an "out of the box" approach to design, the range varies from dining, boardroom, coffee and side tables, seating to light fixtures.