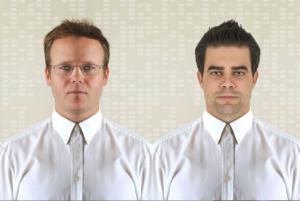 Speaker
Within its first six months of founding the agency won a Cannes Lion and has continued its creative success both locally and internationally. In 2011 FoxP2 finished first at the Loeries, Clio's and the Creative Circle Ad Of The Year, along with TV awards at both Cannes and D&AD.
Shortly after opening Gomes was joined by Charl Thom in the position of group managing director. They soon formed what has become one of the most creative agencies in South Africa in recent years, and one that has most recently spread its wings through the creation of several specialist agencies, including a PR agency in South Africa and a sister agency in New York.
Executive creative director at FoxP2, Gomes had his first experience of creativity as a child when his parents gave him red underpants, blue pyjamas and a red towel instead of a Superman suit.
It was a Wonderbra billboard advert in London in 1997 that made Gomes realise that he wants to work in advertising. Upon his return to Cape Town he studied copywriting at the Mac School of Marketing. Gomes launched his career working for Admakers and The Agency before moving to Johannesburg where he worked for FCB Jhb and Lowe Bull.
Keen to gain some international experience, Gomes worked at TBWA Paris and then Lowe New York on brands that included The New York Times, Nissan, Playstation, Got Milk? and GMC, before returning to Cape Town and founding FoxP2.
Thom studied marketing in Johannesburg and decided to pursue a career in advertising. He has worked as a strategist in Johannesburg, Cape Town and London on an array of global brands such as Unilever, Seagram, Virgin, Lloyds TSB and Adidas.
Before FoxP2, he returned to South Africa from London to launch an office for Grey Worldwide on the back of a global business win for the Captain Morgan brand.
As a partner of FoxP2, Thom made it onto Finweek's "Advertising A-List". He was also instrumental in leading FoxP2 to win several business awards including FinWeek's Newcomer Agency of the year 2007, Small Agency of the year 2008, Cape Agency of the year 2009 and Financial Mail Agency of the year 2008. FinWeek also awarded FoxP2 its first ever Outstanding Performance Award in 2011, which is awarded to an agency that achieves consistently over a period of time.