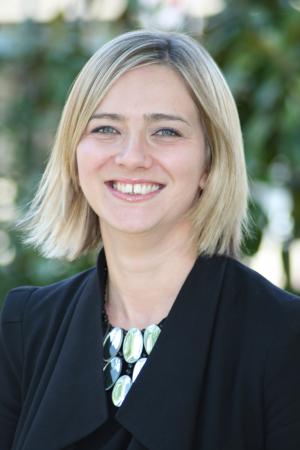 Speaker
For over a decade Deborah Szebeko has combined design and social entrepreneurship to inspire and engage citizens and frontline staff to take an active role in designing solutions to many social challenges.
Szebeko was inspired to start thinkpublic in 2003 after volunteering for nine months at Great Ormond Street Children's Hospital where she identified opportunities for using design to improve communications and experiences between doctors and patients.
Since then she has grown thinkpublic to be the leading social design agency in the UK with an amazing and committed team. Szebeko has led innovative co-design projects in the public and third sector using design, creativity and social entrepreneurship to deliver high impact solutions.
She has won a range of awards including the prestigious British Council's UK Young Design Entrepreneurs Award and was listed as one of the Top 10 Rising Stars in the The Observer and in the New Statesman "Future500" for her dedication to social innovation. She is an active speaker in encouraging young people to start social businesses alongside championing citizens and the public sector to think creatively about their role in changing society.
Szebeko holds a BA (Hons) in graphic design and advertising and an MA in communications. She is currently undertaking a PhD at Middlesex University, researching and developing tools to support citizens to use design and creative thinking to produce solutions to 21st century challenges.